We might have just seen a snapshot of the first Windows Phone 8 OS powered phablet. This is the first phablet we have seen pictured for the new mobile OS. This new ZTE device is really aiming big as it reportedly packs a 5.9-inch screen and a full HD screen resolution!
As Windows Phone comes with Microsoft Office mobile installed, a WP8 phablet could be very nice portable productivity tool for road warriors. Samsung pioneered the phablet with the original Galaxy Note just over a year ago and recently released the successor; the Galaxy Note II. It might have been expected that Samsung would therefore be first to make a WP8 phablet, given its success and experience in the Google ecosystem and in integrating stylus features. We will have to wait and see if there is a pen pushing, pocket stretching Samsung ATIV S handset further down the line.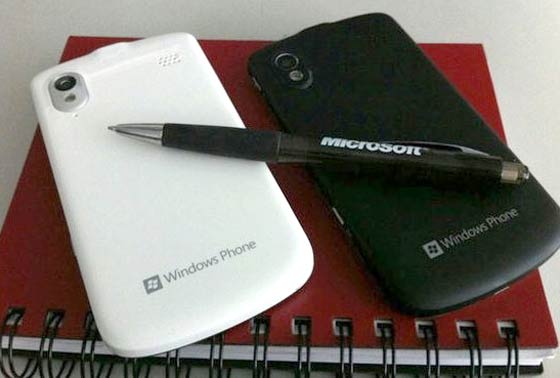 Let's refocus on the ZTE teaser. The teaser image and a couple of specs were published on the Chinese version of Twitter "Weibo" by the Head of Marketing Strategy for ZTE, Lu Qian Hao. You can see the image above, it doesn't reveal much, and I hope that's not the final design for the stylus! Accompanying the picture the ZTE exec said that this new ZTE Windows Phone device will employ a 5.9-inch display with the full HD resolution of 1920 x 1080 pixels. The device is also said to have built-in DTS audio technology.
That's a pretty hefty smartphone which could be a contender to replace a smartphone/tablet combo if ZTE make the device to a good standard and end users don't mind the size of it. There are a more than a couple of unanswered questions about this ZTE phablet however. The specs we have been given are very limited but also the specs are not even possible for Windows Phone 8; this full HD resolution isn't currently supported by the OS. Here's Microsoft's support page detailing supported resolutions, this highest of which is 768 x 1280 pixels. Another slight oddity about the ZTE phablet snapshot is that the logo from Windows Phone 7 is printed on the back cover.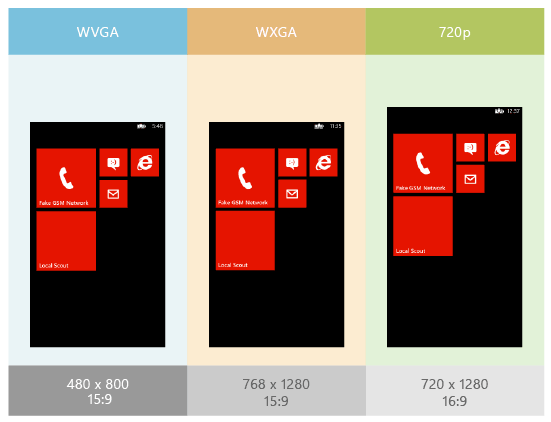 Windows Phone 8 supported resolutions
I do hope that there are more phablets in the works from lots of manufacturers on all platforms, so it would be good to see this ZTE device come to market. As mentioned earlier, a well implemented phablet with Microsoft Office installed could be a productive and pretty desirable gadget. In the coming months we may also see pocket stretching contenders from Nokia, Samsung and even Microsoft with its Surface Phone?