Microsoft unveiled the new Windows Phone 8 (WP8) mobile OS in San Francisco yesterday. At the keynote event the new features of WP8 were shown off working on powerful new handsets such as the HTC 8X, Nokia Lumia 920 and Samsung ATIV S. Joe Belfiore, corporate vice president of Microsoft and head of the phone division, presented the keynote and of course CEO Steve Ballmer stepped up to help out.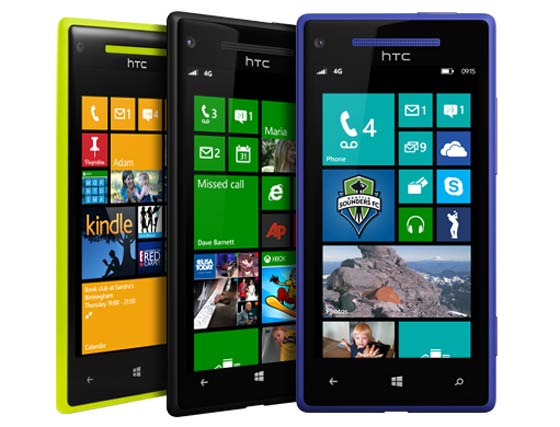 Belfiore said Smartphones haven't really evolved much since their inception. Many smartphone interfaces are just based upon a static row of icons, he asserted. Microsoft brought live tiles to Windows Phone previously and now live tiles are taken further in WP8. In WP8 you have more sizing and positioning options to make the phone start screen even more customised for you. Belfiore said that "People are at the centre of the experience" and Microsoft has tried to "reinvent the smartphone around you". This idea is emphasised in the TV advert for WP8 below. (The ad is also shown in the Keynote if you are going to watch the whole of that)
"When we set out to make a smartphone we didn't make one for all of us, we made one for each of us."
Live Apps
Live Apps are the apps which can be pinned as live tiles to the start screen. Mr Belfiore called Live Apps "More convenient and integrated". He revealed that Live Apps can integrate into other hubs and into the lock screen – which can now show photos, notifications and content from your favourite live apps. For example Facebook is "delightful" on the lock screen; showing photos, friends and family updates etc. A lot of app publishers are working on updating apps to support this feature so you will perhaps choose to have all the latest sports news or all the latest financial news conveniently up-to-date on your lock screen.
Other improvements to WP8
The shared Windows core, helping cross development and consistency through the range of Windows 8, Windows RT and Windows Phone 8 products.
Better hardware support with multiple resolution support (800x480, 1280x768, and 1280x720), multi-core CPU support and removable storage support.
Better multi-tasking.
Photos hub, camera, music and videos hub improvements.
Wallet for NFC payments.
IE10 is installed as standard.
An updated integrated Skype app is available.
Better text and word completion and prediction.
Screenshots.
More voice interactivity.
50 languages supported, 191 countries will have app stores.
Mr Belfiore called WP8 "The perfect companion for your Windows PC or laptop". That's a great target to aim for, as even in this declining PC market there are still one billion Windows PC users! Looking at the Windows Phone Store there are 120,000 apps now available to WP8 users. A lot of these will be from the previous WP7.5 OS at this time. Watch the full one hour keynote below!