According to internal documents seen by reporters at TechCrunch, Microsoft has put forward an offer to buy Nook Media LLC from Barnes & Noble and other investors. A reported US$1 billion dollars is on the table for the offer, which if accepted would mean Microsoft would own Nook Media including college books, ebooks, Nook e-readers and tablets. Microsoft already owns 17.6 per cent of Nook having invested $300 million into it last year.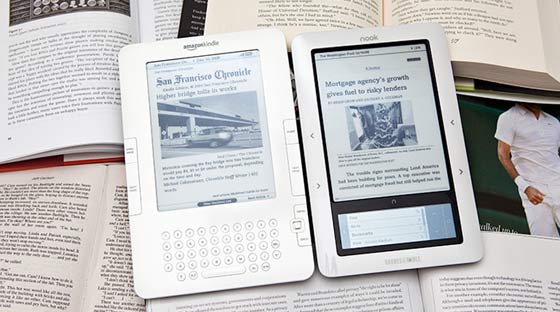 Above and beyond this Microsoft buyout deal, the documents also reveal plans by Nook management to dump its Android tablet business by the end of the 2014 financial year. Without its own tablets Nook would concentrate on "third-party partner" devices including Windows slabs.
Nook recently slashed prices of its quite recently introduced 7-inch and 9-inch HD and HD+ tablets and then added the ability to use the Google Play Store on these devices. These moves were seen as desperate attempts at fishing for more buyers and such a poor showing may well be behind the decision to discontinue first party hardware.
With Microsoft's plans to certify and release smaller e-reader sized tablets in the coming months, if this deal goes ahead, we can expect a prominent presence for the Nook store to rival the iOS iBooks and Android Google Play ebook stores on those platforms.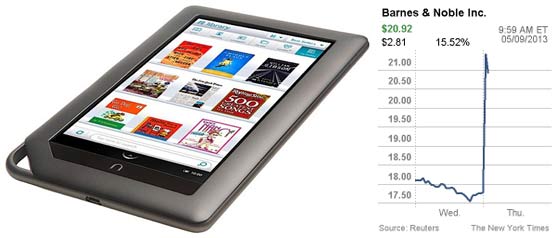 This morning shares in Barnes & Noble shot up as the markets opened, following the internal documents being revealed by TechCrunch. However a source speaking to the New York Times said the documents were "at least several weeks old" and even if a deal were to go ahead would still be "several weeks away".