Breaking out of the generic Android tab mould, startup manufacturer Earl has an interesting niche device in the pipeline. The product is a solar powered Android Jelly Bean tablet sporting an E-ink, glove-friendly touchscreen. The device is aimed at outdoors types boasting it is "built for survival" and engineered for "extreme outdoor situations". Earl is currently in the midst of a crowdfunding process with a $250k goal, it is 10 per cent funded so far and looks like it has a good chance to succeed with over a month to go.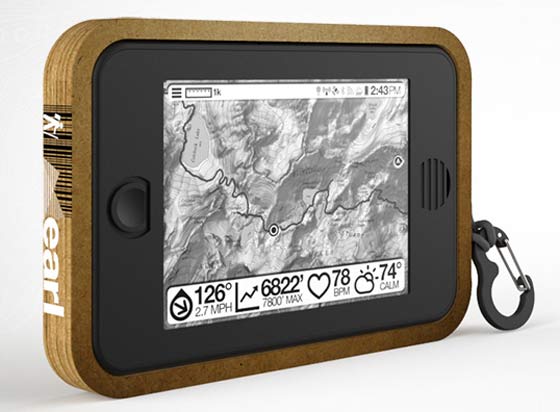 The opening sales pitch for the Earl tablet goes like this "Meet Earl, a revolutionary tablet engineered for the most extreme of outdoor situations. Built for survival, Earl works where today's smart phones and tablets cannot. Style meets efficiency with Earl's intuitive design, fusing Android 4.1 together with an energy sipping E-Ink screen and the latest in GPS, weather sensor, and radio communication technology. With Earl at your side, stay in control of your journey no matter where it takes you."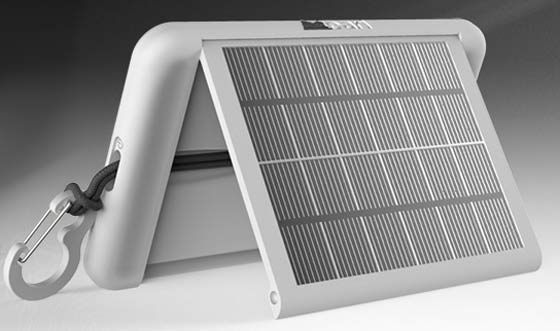 The designer of Earl, a "creative architect" from Seattle was inspired by his own outdoor mountaineering pursuits (and his dog) to create the Earl tablet. As such the Earl tablet's design is specially adapted to be relied upon in those situations where you need its functionality most.
The Earl tablet has the following features highlighted as part of this survivalist mentality;
Sensors for motion, force and orientation combine with the GPS toet you know your precise position. Navigation routes can be shared with friends.
Weather is very important when out and about and Earl has internal weather sensors to show current temperature, humidity and barometric pressure. Furthermore wind speed and direction can be measured by the built in micro anemometer and compass.
Two way radio: Earl includes a two-way radio to keep you connected featuring a FRS, GMRS and MURS transceiver. Earl connects to analogue and digital radio frequencies up to 20 miles away.
Listening to radio: the tablet also features a built in AM/FM/SW/LW radio tuner.
Software: Earl already supports many ebook formats so you can pack lots of useful travel and outdoors guides with you. Also developers will have access to a range of new sensors to create apps and interactive guidebooks built specifically for Earl using an open api.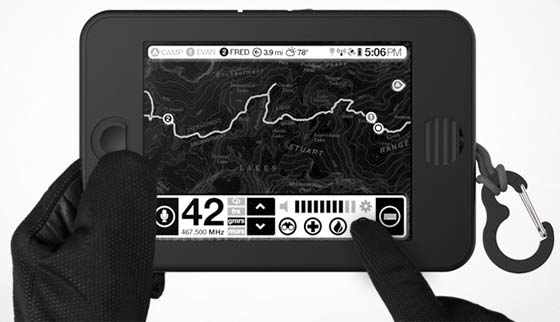 Looking more closely at the hardware now, Earl has the following specifications:
Android 4.1 OS
Flexible 6" E-ink screen (1024x768) • Sunlight viewable with lunar lantern mode
Glove friendly IR touchscreen
Water/dust/shock/mud-proof. IP67 rated, allowing full submersion in 3 feet of water for 30 mins. Reliable in temperatures between 0-50 °C and altitudes up to 40,000 feet.
i.MX 6 DualLight 1GHz Cortex A9 • 1GB ram • 16GB memory + microSD
Wi-Fi b/g/n • BT 4.0 • ANT+ • NFC • FRS/GMRS/MURS • GPS + GLONASS • Accelerometer • Gyroscope • Magnetometer • Temperature • Barometer • Humidity • Anemometer • AM/FM/SW/LW • IR blaster
Solar charging, 20+ hour 3,000mAh battery
20" USB lanyard • Kickstand
303 grams • 183mm x 121mm x 15mm
Available in "coal" or "snow" – guess what colours they are
The Earl tablet can be pre-ordered for $249 until 9th June as part of the crowdfunding campaign which is 30 per cent less than the suggested retail price of the unit. International shipping is an additional $20.