Amazon has launched its larger Kindle Fire HD tablet for people living in the UK, Germany, France, Italy, Spain and Japan. The Kindle Fire HD 8.9 tablet is now available to buy at £229 for the 16GB version and £259 for the 32GB version. Those are prices "with special offers", you can add £10 to either price to skip Amazon's special offer advertising and sponsored screensavers.
The Kindle Fire HD 8.9 tablet has got to the UK five months after being launched in the US. However there is a silver lining to the delay for prospective purchasers in the UK. Amazon has announced a worldwide price cut for the device. Dave Limp, president of Amazon's Kindle business, said prices could be cut due to a ramp up in production for launching in the additional markets outside the US. "Whenever we are able to create cost efficiencies like this, we want to pass the savings along to our customers," Limp said.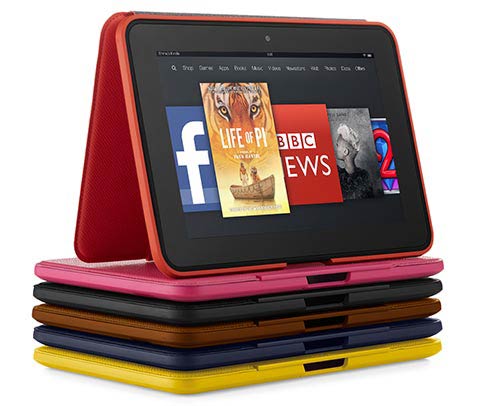 In the US where there Kindle Fire HD 8.9 tablet has been available this means a cut from $299 to $269 for the 16GB Wi-Fi version. That equates to a cut from about £200 to £180 in UK money. Add 20 per cent tax to £180 and you get £216, so the UK's £229 base price seems reasonable.
Let's have a recap of the Kindle Fire HD 8.9's specs
Screen: 8.9-inch 1920 x 1200 pixel resolution IPS display (254ppi), 10 point multi-touch
Processors: 1.5GHz OMAP4470 dual-core processor, Imagination SGX544 3D graphics core
Storage: 16GB version at £229 or 32GB version for £259
Communications: dual-band, dual-antenna Wi-Fi, Bluetooth
Sensors: Ambient light sensor, accelerometer, gyroscope
Ports: USB 2.0 micro connector, Micro-HDMI
Camera: Front-facing HD camera
Sound: tuned stereo speakers on sides of the display, 3.5 mm stereo jack, microphone, volume rocker control
Battery: delivering over 10 hours' worth of video watching, web browsing, music playback or reading, charges in 4 hours
Physical dimensions: 239 mm x 163 mm x 9 mm, 567g
Amazon's wider distribution and price cutting initiatives come at a time of the year traditionally slow for retail sales. In addition to the seasonal slowdown Colin Gillis, an analyst at BGC Partners, thought that Amazon may be cutting prices as it prepares new versions of its tablets for launch later this year.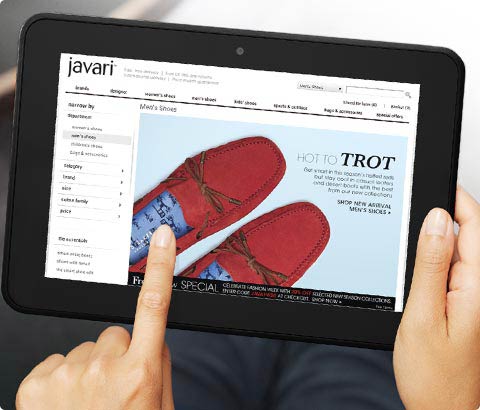 Another analyst who spoke to Reuters noted that "demand for the larger Kindle Fire tablet was weak, citing checks with contacts in the device supply chain". However an Amazon spokeswoman denied the price cuts were off the back of weak demand.