The ASUS Google Nexus 7 is plenty fast for most users. It's powered by a quad core NVIDIA Tegra 3 processor running at 1.3GHz which is very capable in browsing, general computing, media consumption and even 3D gaming. Now, thanks to a custom Elite Kernel from XDA-Developers' Clemsyn and the efforts of Simms22, it has been shown that you can boost your Nexus 7 Tegra 3 clock speed to a full 2.0GHz.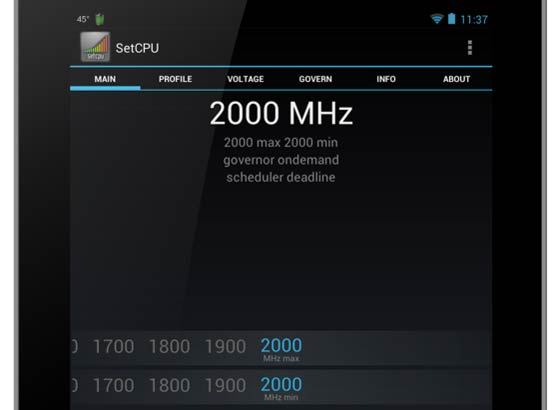 Hits 8,082 in Quadrant testing
Previously Clemsyn's Elite Kernel allowed you to overclock your Nexus 7 to a speedy 1.8GHz. However, for some no speed is ever fast enough, and the Android Community guys asked for a pre-release version of the upcoming kernel which will allow overclocking to 2.0GHz. You can see the performance of this new experimental test kernel running at 2.0GHz in the Quadrant benchmark below. The 2.0GHz Nexus 7 performance dwarfs the next-best rival smartphone/tablet competition.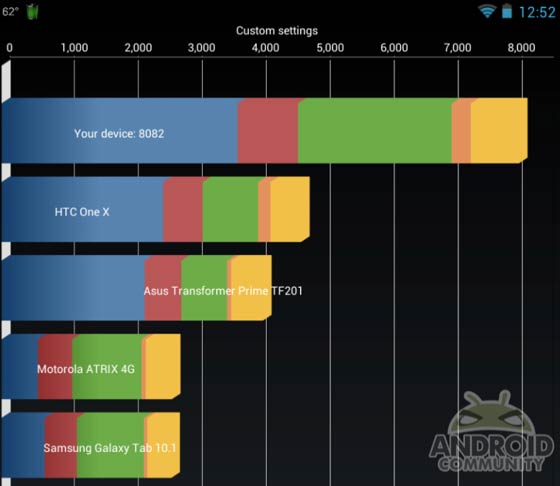 The new experimental Elite kernel is stable for most at 1.8GHz with some seeing various issues at 2.0GHz. Therefore this build will be kept private until issues are properly ironed out and it will then be made available for general release.
Project Hot Butter
The NVIDIA processor in the Nexus 7 is already known to get pretty warm under lower region overclocks so it would be interesting to know how close to melting the tablet gets at 2.0GHz! The 1.3GHz stock speed will have been calculated by ASUS and Google engineers as the best performance/battery life trade-off for the general public so most people, finding the Nexus 7 to be a pretty slick performer at stock speeds, are probably best avoiding these hacks/overclocks.
Please remember that rooting, ROMing and overclocking will probably void your warranty and could be harmful to your nice new shiny Nexus 7 tablet. Do this stuff at your own risk!