A report on Bloomberg states that "people with knowledge of the matter" say that Samsung will release a Windows RT tablet when Windows 8 launches in autumn. This news offers some relief to Microsoft following last week's announcement by HP that it won't back Windows RT from launch, favouring a wait-and-see approach.
Samsung have showed support for future Windows 8 device development at Computex earlier this year with the Series 5 Hybrid PC/Tablet and the large screened Series 7 AiO PC. The Samsung Windows RT tablet is rumoured to be powered by a Qualcomm Snapdragon processor, a first because other Windows RT tablets so far have all favoured other ARM based CPUs such as the NVIDIA Tegra chip.
Those are all the details we have at present for the upcoming Samsung Windows RT tablet. The company has been enjoying record profits of late thanks to record smartphone sales, recovering semiconductor sales and despite some Apple legal blocks to US trading. With its expertise in producing desirable consumer gadgets Samsung should have a fair change amongst the throng of Windows RT hardware releases come launch day.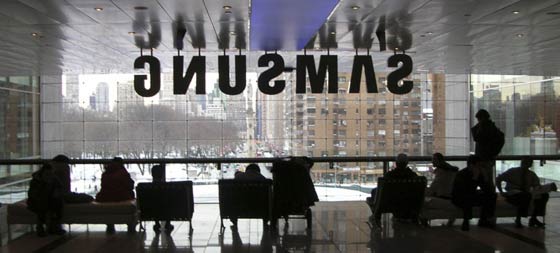 Samsung is also expected to help Microsoft in the launch and popularisation of Windows Phone 8. Samsung, Nokia, HTC and Huawei are all committed to making handsets for the new Windows Phone 8 mobile OS, running on Qualcomm CPUs. A smartphone with the style and capabilities of the Samsung Galaxy S III but running Windows Phone 8 might be an attractive option for consumers.