Software community KDE has released details about the first tablet tablet based entirely on Linux and free software.

The 7in Spark tablet can be fully modded and is designed "

for customization and project-specific integration

," said KDE developer Aaron J. Seigo in a blog post.

Specifications include a 1 GHz Cortex-A9 CPU, a Mali 400 graphics processor, 512MB of RAM and 4GB of flash memory. It features a touch capacitive 800 x 480 pixel screen, a 1.3 megapixel camera, two micro-USB ports, a microSD card slot, Wi-Fi and a 3.5mm headphone jack. Later versions of the tablet will also include 3G and GPS functionality.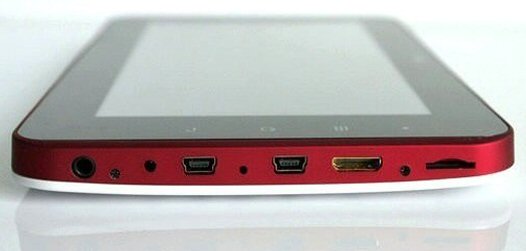 The device is aimed toward the hobbyist, the open source community, and anyone who wants to fully customise their tablet. For those unfamiliar with Linux, or without the technical knowledge to create applications, the device will feature a store where customers can download a range of services.

The user interface is designed using Plasma Quick, a declarative markup language allowing for organic user interface design based on Qt Quick, which is the framework recommended for writing applications for the device.

Pre-orders for the Spark will begin this week and and the device will ship in May priced €200.

"

Depending on order volume, we can even ship Sparks to you with your customizations pre-installed and offer pricing incentives

," says Seigo.

Further information can be found on Aaron J. Seigo's blog.