Rumours that HTC is prepping itself to unveil the first quad-core tablet at the Mobile World Congress in late February are gathering pace as leaked specs and a picture of the unofficially-named HTC Quattro crop up online.

Pocketnow hosts the image below, rumoured to be the HTC Quattro, which is said to host Nvidia's Tegra 3 processor, 1GB of RAM, and a 10.1-inch display with 1,280 x 768 resolution. Other specs include a 2MP rear camera and 1.3MP front snapper, as well as 16GB of on board storage, Bluetooth 4.0 and Beats Audio. It may also come equipped with a HTC Scribe pen to prevent grubby fingerprints on the screen.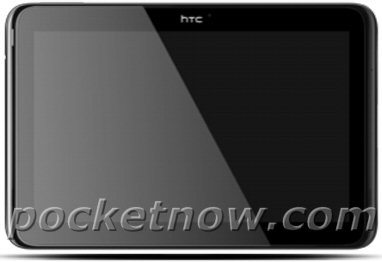 The new HTC Quattro?



HTC is remaining tight-lipped on the existence of Quattro, but having already confirmed that HTC Edge (also unannounced) which is believed to be the world's first quad-core phone, sporting a Nvidia Tegra 3 processor, 1GB RAM, 4.7-inch display with 720p HD resolutio, it seems likely that the company would follow suit with a super-powered tablet.

If Quattro does exist it will compete with the upcoming Tegra 3-powered Asus Eee Pad Transformer Prime.