The world's cheapest tablet computer, priced at just £22, has launched in India this week.

Co-developed by UK-based company DataWind and the Indian Institute of Technology, the Aakash, also known as UbiSlate 7, is powered by a 600MHz processor and sports a 7in TFT multi-touch screen, two USB ports and an SD card slot. Running on Android 2.2, it also supports Wi-Fi, web browsing and video conferencing.

With 500 units initially being given away at launch to help students with their studies, the Indian government plans to buy a further 100,000 units and sell them for £22 exclusively to Indian graduate students. DataWind's goal is to commercialise the tablet in India and sell it for approximately £39 to the general public. The company has grand plans for the portable device, estimating that there could be almost 10 million units sold across the country over the next few years.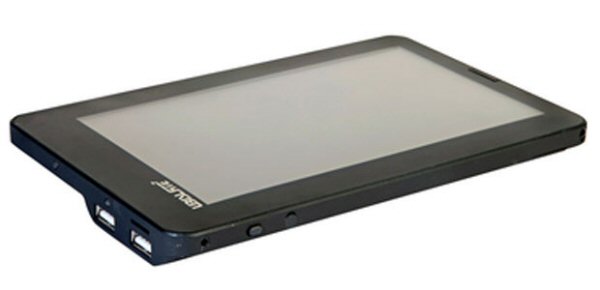 "Our goal was to break the price barrier for computing and internet access," DataWind CEO Suneet Singh Tuli said at the product's launch in Delhi.

"We've created a product that will finally bring affordable computing and internet access to the masses."

DataWind also plans to release the Aakash in the UK under the name UbiSlate 7 and is currently advertising the device for preorder on the official UbiSurfer site. A representative of UbiSurfer.com told HEXUS that they are currently taking enquiries for the UbiSlate 7 in the UK and plan to launch the device on 3rd February 2012. The company has not yet decided on a price for the UK market.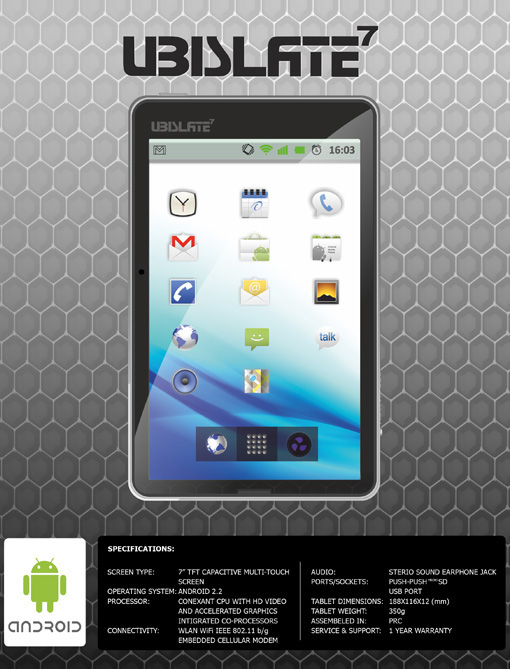 In the UK, DataWind has already launched the UbiSurfer range of tablets & netbooks with the objective of delivering fast, easy and free Internet access at an affordable cost. The devices, however, have had mixed reviews from critics. PC Pro summed up the DataWind UbiSurfer netbook by writing: "The poorly made hardware and sluggish performance get in the way of what could have been a great value internet device." PC Advisor criticised build quality, but said that it "could suit an inexperienced user."

The plan to launch the UbiSlate 7 the UK early next year seems a little ambitious considering that it hasn't yet taken off in India, but it could well plug a gap in the UK market with those seeking an affordable/dirt-cheap tablet.