Lighting a fire under the tablet market
Most of the details had already been leaked, not least by Bloomberg just before the launch event, but despite that the arrival of the much heralded Kindle Fire tablet could well be a game changer in the tablet market.
The main reason is simple - the price. Despite sporting a dual-core SoC, the seven inch Kindle Fire will be sold at $199, which is less than half the price of the cheapest iPad. While there are other tablets available at that price, this is the first high profile launch to come in at that level and may entice many people who were previously unsure to take the tablet plunge.
To get down to this price Amazon is probably selling the Kindle Fire at cost, if not at a loss, so it's not about the device. Just as Google gives Android away in order to be able to serve ads to its users, Amazon is forgoing profit on the Kindle Fire in order to be able to sell media to its users. This includes books, magazines music, video, apps and games, all of which Amazon has developed its own electronic stores for.
The device is, of course, geared towards providing as seamless and intuitive access as possible to all these stores, and Amazon has even developed a special 'cloud browser' called Silk for the job.
We're still waiting for full specs and details but do have the two images below. Note some cheaper e-ink Kindles have also been launched: a $79 entry-level one and a $99 touchscreen one that you can upgrade to 3G for an extra $50. We'll add to this story once we get more details.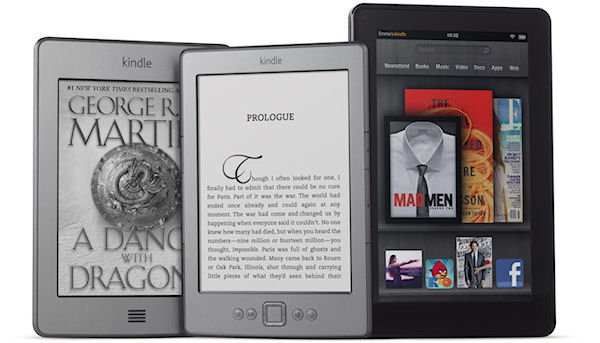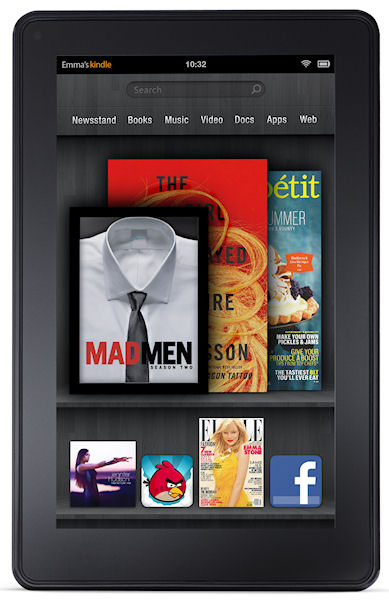 UPDATE - 16:30, 28 September 2011 - Amazon has finally released the full press release, and a separate one for Silk. They're quite long so we'll leave you to click on them if you want to know more. It doesn't look like we're getting a great deal over here.