Friday saw a new Ofcom report published about the UK's fixed line and mobile broadband infrastructure. Both the FT and WSJ have published news stories gleaned from statistics within the report, warning of a future "capacity crunch" as demand for mobile data grows faster than networks can provide it. While fixed line broadband downloads have grown 35 per cent this year there has been a doubling in demand for mobile data.
Fixed-line broadband
The Ofcom update says that close to 100 per cent of premises are capable of connecting to fixed broadband services and 71 per cent of these premises are connected. The government's target of all premises being able to access 2Mbit/s or better broadband by 2015 has seen significant progress this year, as only 10 per cent are under this target speed. Last year 14 per cent of connections were under 2Mbit/s.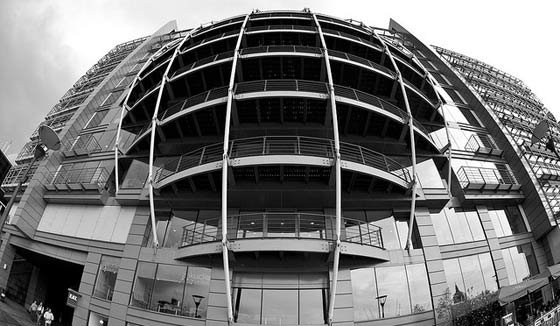 The report also found that users with faster connections tended to download more, up until about 8Mbit/s. This was true up until speeds reached the superfast broadband (SFBB) category. Currently 65 per cent of premises in mainland UK and 95 per cent of those in Northern Ireland can get SFBB. The UK's average broadband download amount is 23GB of data per month, last year it was 17GB per month.
Mobile broadband
Less than one per cent of premises are in 3G 'complete not-spots' where there are no 3G signals of any strength from any mobile operator. 77 per cent of premises can receive a 3G signal from all operators, a good increase on last year's figure of 73 per cent.
Mobile broadband use, per active SIM, more than doubled to 246MB of data per month in 2012. Commercial launch of 4G is supposed to accelerate this further says the report; however EE's current 4G tariffs aren't going to encourage anyone to use more internet! Further 4G network availability in the New Year, after the 4G auctions, should make the market more competitive.
5G plans, to stave off the capacity crunch
Ofcom are planning to release additional spectrum for mobile operators. The regulator plans to use the 700MHz band, currently used for digital TV, to provide more options for mobile networks. Your digital TV will move to 600MHz, most people will have to simply do a re-tune of their existing TV equipment but a few (0.1 per cent) will need a new aerial.
Following this re-allocation, a 5G mobile spectrum auction will take place in 2018 or so. The Ofcom chief exec says this will help avoid a "capacity crunch". A telecoms analyst speaking to the FT said "It won't get to the point where you go to a phone shop and they say 'sorry, our network is full'. As capacity gets tighter, operators will charge more. The moves today are a question of making data affordable, which translates into economic benefit."
Who uses the most mobile data? Ofcom says that a "hungry hardcore" of users, just 10 per cent of them, use up more than half of the UK's mobile data consumption. Also customers of "3" fittingly use, on average, three times more data than customers on other networks.