When T-Mobile first launched its truly unlimited Full Monty phone plans back in February, we rejoiced as one of the UK's largest mobile operators adopted the spirit of unlimited data usage, however, our hopes and dreams weren't to last.
The firm has announced that its previous offering of truly unlimited mobile tethering will no-longer be available to new Full Monty customers. T-Mobile refuses to comment on this change of mind, though naturally one would conclude that it was a greater drain on bandwidth than the firm first assumed. On the other-hand, this could be a move in preparation for offering such services on a 4G plan, somewhere down the line, for now, it's anyone's guess.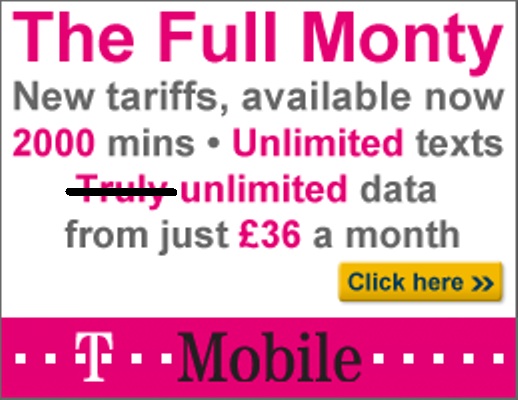 This leaves mobile network operator, Three, as once again, the only firm to offer truly unlimited packages, inclusive of tethering, with unlimited internet plans available from £28pm.
To confirm, existing Full Monty customers with T-Mobile will not be affected by these changes.