In an unprecedented move by the mobile phone network, O2 have today decided to compensate customers that were stranded without signal on the 11th of July. The network had been inaccessible to a large amount of users starting from 1.30pm on that day, all the way until 8am the following day. A lot of O2 customers were understandably peeved.
O2 "worked throughout the night" to re-connect with its customers, keeping them up to date with Twitter and the online status checker which sadly affected users couldn't access via their O2 mobile devices. Today's blog post says "we want to make it up to our customers for the loss of service some people experienced last week." For some people this compensation will feel derisory yet some will be very happy with the bill discount and £10 voucher.
Saying that all the directly affected customers have been identified, the company is offering the following "gesture of goodwill" and an apology.
Pay Monthly customers will receive 10% off their July subscription which will be applied on their September bill, which is equivalent to 3 days back
Pay & Go customers will receive 10% extra on their first top-up in September
(These will be applied automatically - you don't need to do anything to activate them)
For every O2 customer
In addition to the above, everyone on O2 will get a £10 voucher to spend in store. You must redeem using the O2 Priority Moments app or online, during September. There's no minimum spend so you can buy something for £9.99 if you find any such thing useful. But you won't get a penny change.
We have looked through the O2 store and tight wads who don't want to spend more than £10 don't have a lot of choice of useful compensatory goodies. There's lots of choice of screen protectors and phone socks under a tenner but with Winter coming up the capacitive touchscreen gloves at £9.99 seemed most appealing. Also the £9.99 X-mini Universal speaker is "popular" according to O2.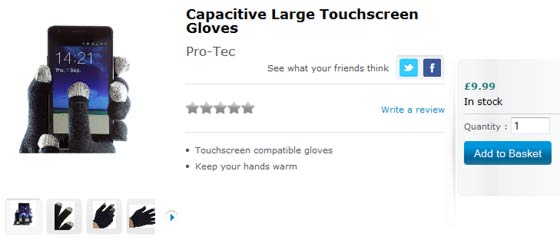 Giffgaff and Tesco Mobile
O2 piggyback networks Giffgaff and Tesco Mobile were also affected by the outage. Giffgaff users get 10 per cent extra sympathy credit on top-ups in the week starting Thursday 19th July but no £10 voucher. Tesco Mobile has stated that customers will get the same compensation as O2 customers (affected customers, above) but hasn't mentioned any voucher in its online apology.
Is the compensation good enough for you?