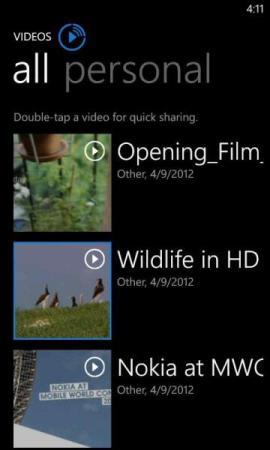 When you buy a Nokia Lumia phone, you don't just receive Windows Phone 7.5, what you receive is something more complete, more, well, Apple-like.
Whilst Windows provides owners with Bing Maps, Xbox Live Hub, Office Applications and a Marketplace, Nokia bundles a lot of value-added and more robust features, such as Nokia Maps, Nokia Drive, Nokia Contacts Transfer, Nokia Music & TV and, more recently, Nokia Camera Extras, offering advanced camera functionality.
This time around, the firm has released, free to download for Lumia users, Nokia Play To, an app that brings DLNA streaming to Nokia's Windows Phone devices, plugging a large hole when up against the likes of competitor Samsung's GALAXY S series. Nokia Play To allows users to stream various types of content direct from their Lumia phone, wirelessly to any DLNA-compatible device, typically a Smart TV.
Were Nokia's goodwill targeting devices that ran Google Android, we'd perhaps be less impressed by the firm's offerings, with the Android Play store already containing a myriad of useful, functionality extending apps, however, with Windows Marketplace still far less vibrant and diverse, at least until Windows Phone 8 that is, Nokia is undoubtedly providing a great service to its customers and we look forward to seeing the firm continue to extend the functionality of its devices.