With 901 million active users, anything Facebook does has the potential to impact and change industries and, this time, perhaps for the better as the firm prepares to launch 'App Center', a part of Facebook focused on the discovery, promotion and in some cases, sale of socially-oriented apps, covering not only Facebook apps but both Android and iOS.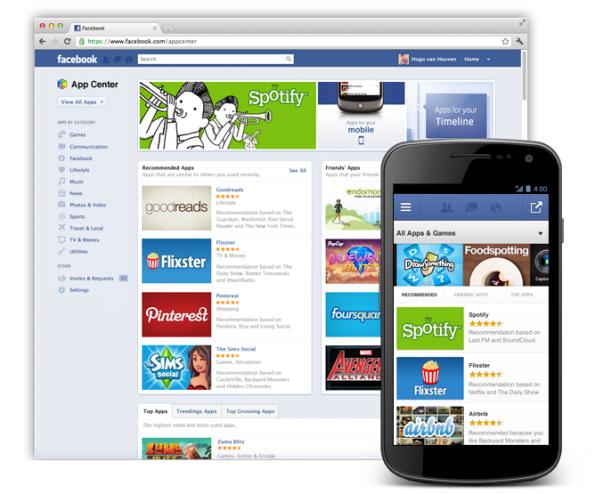 Like many typical app stores, App Center will include a rating system, with demographic breakdowns for developers to understand who their app is reaching. Facebook will not charge for mobile apps and will instead divert users to the appropriate mobile app store for purchase. Facebook will, however, optionally facilitate the sale of HTML5 web apps, taking the now standard, 30 per cent share of profits.
The main focus for Facebook is, however, to bring more users to its service and with this in mind, to also promote the use of the various Facebook APIs for integration into applications and spread the use of HTML5, which with growth, could be the platform-agnostic entry to applications on tablets and smartphones that Facebook is looking for.