Many of our readers may have heard of the 'DrawSomething' app that has been floating around as of late. When this mobile take on Charades first launched, it broke the world record by shifting 50 million downloads in 50 days. However, more recently, Rovio has been able to announce that its new 'Angry Birds Space' has been able to top this figure, setting a new world record, shifting 50 million downloads in only 35 days.
On iOS, the app is priced at 69p for the iPhone or £1.99 for the iPad, with Android featuring an Ad supported free edition, though with premium and HD offerings at 61p and £1.85 respectively. Taking into account that most downloads on Android will have been free and profit margins on other paid apps, Rovio could potentially have raked in around £26 million in a single month, along with further revenue from advertisements.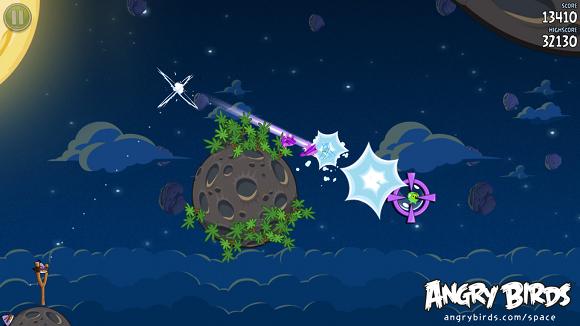 "The team is thrilled to see such a fantastic reception for the game," stated Rovio. "We extend our deepest gratitude to all fans of Angry Birds everywhere. While numbers like this certainly say something about the popularity of Angry Birds, for us the main goal is to keep creating fun new experiences that everybody can enjoy!"
We wonder what could be next for the Angry Birds series, meanwhile this writer is looking at moving into the mobile game development industry.