Last night in London's iconic Battersea Power Station, hosted by Dermot O'Leary, the Appy Awards ceremony was held. By all accounts the ceremony and celeb count was much bigger than last year's first ever Appy Awards. Apps are big business so it's fitting to have a star studded award ceremony for these little pieces of software that can rake in £$ millions for the developers. According to the organisers the focus of the awards was upon recognising excellence, innovation and promoting great new yet undiscovered apps.
There were 12 categories in the awards and over 115,000 people voted on their favourites at Appys.com in the run up to the evening. A panel of judges consisting of successful app developers , media types, retailers and sponsors Carphone Warehouse were panel judges helping deciding the winners from the public's nominated shortlist entries.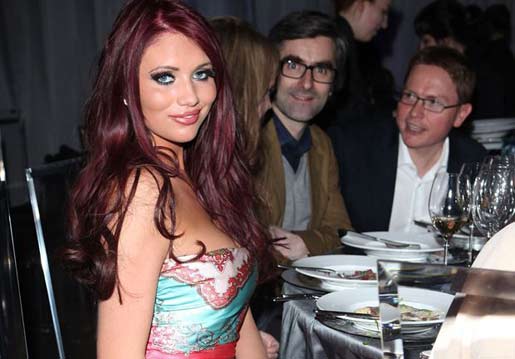 Appy Awards 2012
Here are the Appy Award 2012 results;
Overall winner BEST app – Sky Sport News
Game – Angry Birds
Social app – Facebook
Photo app – Photoshop
Music app – YouTube
Food & Cooking app – Domino's Pizza
Health/Wellbeing – NHS Direct
Entertainment app – YouTube
Sport app – Sky Sports News
Money saving app – Groupon
Fashion and Shopping app – eBay
News and weather app – BBC News
Travel app – Google Maps
Head honcho at CPW Andrew Harrison commented on the size of the app market: "It's estimated that in 2012 alone, mobile users will download nearly 36 billion apps." The market for apps is now so big and valuable it seems like the small one-man-band bedroom developers are being squeezed out of the limelight they once shared. This is definitely reflected in the list, all the apps are from mega-corporations!
Unfortunately I can't see in the list any particular promotion of innovation or of less-well known apps, YouTube won two categories, and a lot of the winners this year were winners last year!!! Also I think a very important app category missing from the list is 'time saving app' or 'utility app', in both cases for me that would be SwiftKey X because it helps my fat sausage finger texting skills along a lot. I'm hoping for more innovation and surprises from next year's awards.