There had been strong rumours floating around that Samsung would not be unveiling its new Galaxy S III smartphone at this year's MWC (Mobile World Congress), which is scheduled to begin on the 27th.
Yesterday, the firm finally announced that these rumours were true and that though the Galaxy S III would likely still be launching in the first half of this year, Samsung will host a separate event, Apple style, for the device closer to its availability.
"Samsung is looking forward to introducing and demonstrating exciting new mobile products at Mobile World Congress 2012. The successor to the Galaxy S II smartphone will be unveiled at a separate Samsung-hosted event in the first half of the year, closer to the commercial availability of the product." stated the firm.
This of course doesn't mean that Samsung's presence at the MWC won't be something to look out for, with the firm still expected to unveil its next-gen Galaxy Tab, which may feature an 11.6 inch thin-bezel panel with a resolution superior to the expected retina display of the iPad 2S/3. Meanwhile the firm is throwing out some filler releases for its smartphone segment, such as the recently announced Galaxy S Advance, with some websites suggesting that a Galaxy S II Plus may show up at MWC, though, these rumours are unsubstantiated and with the Galaxy S III expected to release in April, such a tactic seems unlikely.
This year looks to be a promising one for Samsung, with the firm surpassing both Apple and Nokia in overall smartphone sales in 2011, shifting 95 million devices, 278 per cent up on the 25 million the firm shipped in 2010, placing Samsung at the very top of the market. If the firm can sustain this rate of growth, no one will be able to halt Samsung's domination again this year.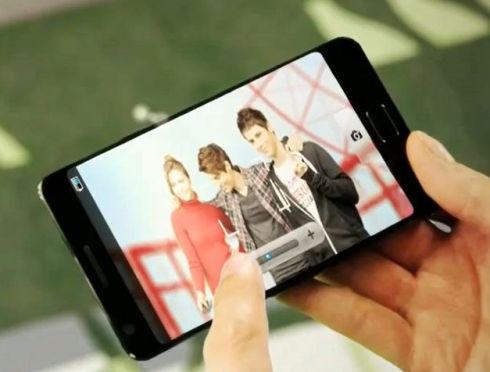 Could this be the famous Galaxy S III everyone is talking about?
(A clip from this year's CES tradeshow)