Apple has managed to wangle a retrospective licensing agreement with Swiss Federal Railways (SBB). The Cupertino based tech giant had used an indisputably similar design of clock within the new iOS 6 mobile operating system and iPhone 5 launched last month. Though Apple is famously sensitive and protective with its own designs no one at the company had any permission to use the SBB/Mondaine clock design, until now.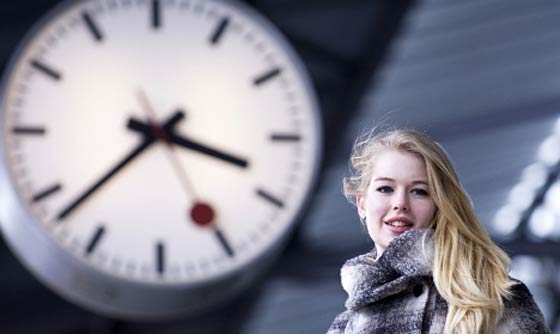 SBB, a Swiss railway operator, has held the clock design patent since 1944. Zurich-born engineer Hans Hilficker designed the clock face; which is elegant, clear and memorable. The red second hand, in the shape of a railway guard's signalling disc, is particularly distinctive.
Last month after the launch of iOS 6 featuring this distinctive clock design SBB contacted Apple to see what could be done about the design licensing oversight. Now it seems like everything has been financially smoothed over. "Swiss Federal Railways (SBB) and Apple have reached an agreement on the use of SBB's station clock on certain devices such as iPads and iPhones. This arrangement has been mutually agreed by both parties in a licence agreement." Unfortunately for nosey parkers; "The parties have agreed that the amount of the licensing fee and any further details of the licensing arrangement will remain confidential."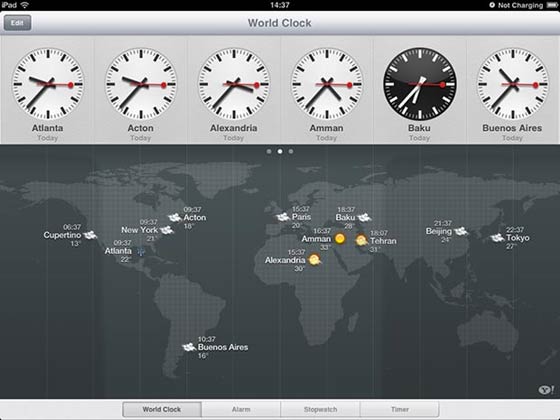 Previous to this deal the Mondaine Group was an exclusive licensee of the design. Now the group aren't exclusive licensees this may impact its previous agreements. "As an exclusive licensee, we are surprised to hear about the licensing agreement between SBB and Apple" Ronnie Bernheim of Mondaine told Reuters. However Mondaine has not decided upon any action as yet. Actually the iOS 6 clock design choice may be good for the sale of Mondaine watches to iFans for a few years.