The Google I/O developer's conference is still ablaze and, though there weren't quite as many explosions of new product announcements as on Wednesday, Google is still going strong and this time around, the firm has revealed that Google Chrome and Google Drive are now both available to Apple iOS users.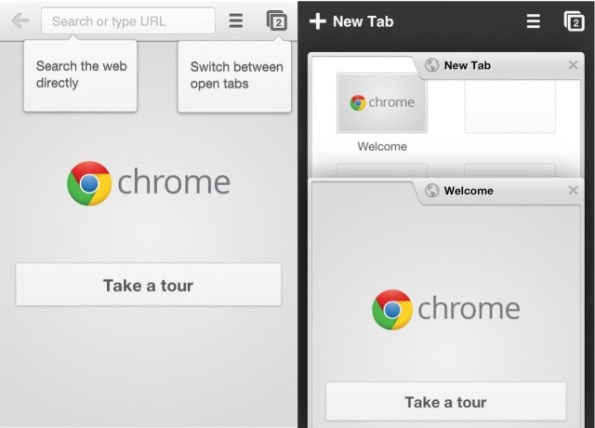 Initial reports show that the browser has been successful in carrying over much loved features, such as cross-device syncing and the Google search bar. Early benchmarks from AnandTech showed the new browser to match the HTML5 and CSS3 compatibility scores of MobileSafari in the iOS 6 beta, though, this is in part due to both browsers being based on WebKit.
Alas, this is where it all falls apart, with Chrome, unable to make the most of iOS JavaScript acceleration as a UIView application, scores a rather large (lower is better) 6,839 on the JavaScript SunSpider benchmark, versus a much improved 1,843 in the native iOS 6 web-browser.
This creates quite the gaping chasm between the performance of Chrome on iOS and Chrome on Android, with the Google-friendly version scoring in even lower numbers than the iOS 6 native browser when benchmarked on a Galaxy Nexus, running Android 4.0.4.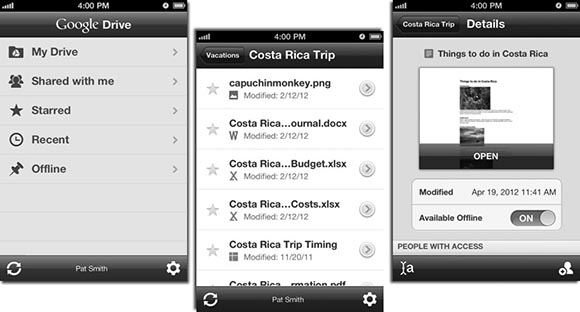 Next up then, is Google Drive. All the standard features are present, staring of documents, options to share or make available offline and, iOS-friendly pinch-to-zoom viewing, with support for all the common formats, Text Documents, Spreadsheets, PNG, MOV, PDF, JPG etc.
There is, however, a rather large functionality hole in the iOS version of Drive; it is not possible to edit documents within the app itself, requiring users to hop onto Drive's web-interface to perform any file updates.
All-in-all, Google has taken an important first step in creating a bridge between its latest services and Apple's iOS. There are many iOS users out there who prefer Apple hardware but still appreciate the quality and breadth of Google's services. There is, however, a long way to go still, until it is possible to truly experience Google's latest offerings on an iOS device, in the manner in which they were originally intended; something which for now, remains an Android exclusive.