Late last week some sites were reporting that when an iPhone 4s user asked of Siri, "What's the best smartphone?" the answer came back as the Nokia Lumia 900. Now it seems like Siri has been trained or brainwashed into responding differently. The voice assistant now responds with the following jokey responses; "The one you're holding", "You're kidding right?" and "Wait ... there are other phones?" Perhaps more comedic distractions from Apple will follow. But Nokia are not amused.
Siri uses the knowledge engine, Wolfram Alpha, for its intelligent responses to user questions. However for this particular smartphone enthusiast question, "What's the best smartphone?" Apple has obviously influenced Siri's response because the Wolfram Alpha answer now diverges from that of the voice assistant. Wolfram Alpha still delivers the answer Nokia – Lumia 4G Mobile Phone.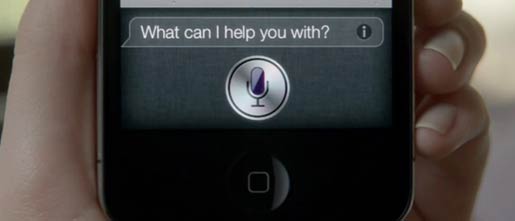 Speaking to The Sydney Morning Herald, Nokia spokesperson Tracy Postill felt perturbed; "Apple position Siri as the intelligent system that's there to help, but clearly if they don't like the answer, they override the software". That sounds like a pretty accurate summary of what's happened.
While Apple might cover their tracks by being jokey about the whole thing it's an important part of marketing to manage customers who may feel post purchase dissonance (AKA buyer's remorse) after splashing out on a new consumer product purchase, especially an expensive one. So part of a company's marketing effort should be focused on making sure buyers don't regret buying. Advertising, good PR and reviews help towards managing buyer's remorse and doctoring Siri is undoubtedly part of this effort even though it may be dressed up as a lighthearted little tongue-in-cheek response by Apple. At the time of writing Apple Inc. has yet to make any comment.