Despite the lack of official confirmation, speculation has been growing over the last few months that Apple plans to revolutionise the way we watch television by releasing a gesture-controlled and voice-enabled flat-screen.

Tentatively named Apple iTV, the television set will apparently connect to the internet, synch with other compatible products and allow the download and streaming of films from the likes of NetFlix.

To further stoke speculation this week, The Verge reports that online retailer Best Buy has been mailing out surveys to its customers asking for feedback on new products, with one of the sections asking specifically about their opinions on an Apple HDTV.

The survey lists a host of specifications, including iOS compatibility, support for iCloud and the HDTV's ability to be controlled with both iPhone and iPad. Other details include an integrated iSight camera, which Apple originally launched in 2003, and a built-in microphone for use with applications such as Skype. The survey even lists a 42in Apple HDTV 1080p model as costing $1,499.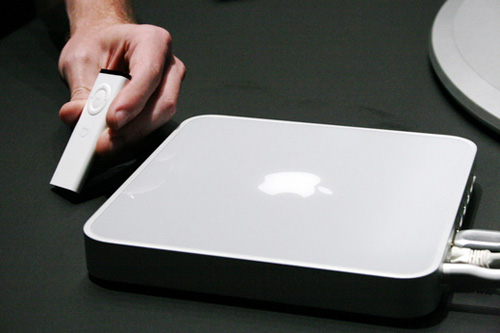 Apple TV currently allows users of iOS devices to mirror content


As the survey isn't even carried out by Apple, it seems very likely that it's purely based on speculation and perhaps just a clever attempt by the online retailer to grab some extra publicity; though the listed feature set does seem very plausible.

Evidence that iTV may indeed exist surfaced in October, when a patent was filed in the US pertaining to "real time video process control using gestures" - a technology that works in a similar way to Microsoft's Kinect peripheral - enabling users to use movement to control what appears on screen and shout out commands to navigate through its menus.

Consumers can currently use a device called Apple TV to mirror what they view on the small screen of their iPhone, iPod Touch and iPad on the large screen of their television set, so a fully-integrated product does seem like the next logical step for the California-based company.

The Verge also has a couple of screenshots of the survey, which, of course, could be totally fabricated.