Further evidence that Apple's next generation iPad may come packed with a quad-core A6 processor have surfaced this week courtesy of BGR, who claims that screenshots from an internal Apple development tool detail the iPad 3's technical specifications.

The leaked images are said to be from an unnamed source who has in his possession an iPad 3 test device. The screenshots show data from a debug tool named iBoot and identify two iPad 3 models, iPad3,1 and iPad3,2, presumably referring to the Wi-Fi and 3G variants.

The iBoot screens name the two versions as J1 and J2, codenames for the iPad 3 that were also reported by DigiTimes last year, and shows what appears to be four CPUs on the lines marked "Found Chip ID."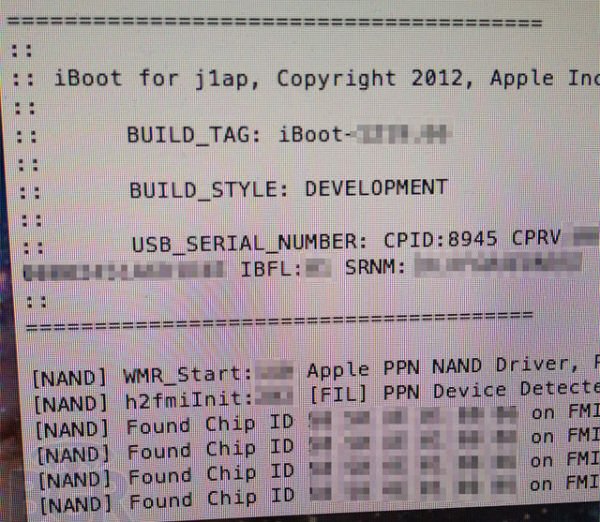 Four CPU lines suggest quad-core A6 chip



Another screenshot details the model number of the iPad 3 as S5L8945X. The Apple A4 processor was given the model number S5L8930X and the A5 chip S5L8940X, so this new model number also suggests that the chip in the iPad 3 will be the next step up.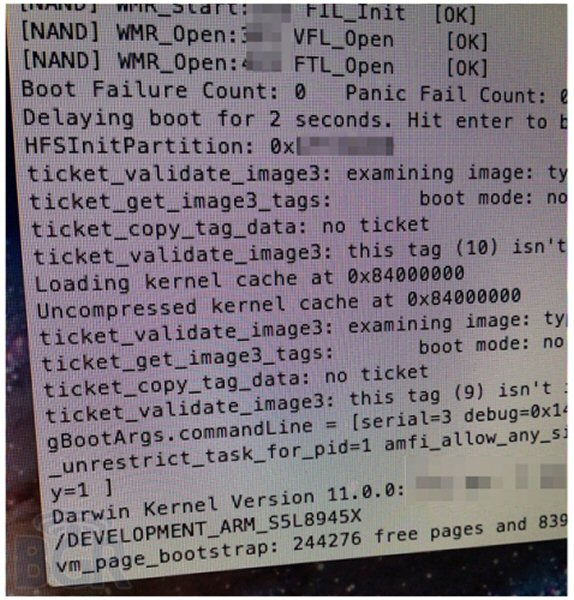 iPad 3 model number detailed as S5L8945X



Many analysts and commentators believe that the iPad 3 will release in late February or March, with suggestions that Apple may launch it to coincide with what would have been Steve Job's birthday on February 24th.

Other specifications of the iPad 3 have also been the subject of much debate over the past few months with many sources claiming it will sport a 9.7in HD screen (1,536 x 2,048), an improved camera and a longer lasting battery. It's also believed to be compatible with LTE '4G' networks.

Apple has yet to confirm any of the iPad 3's technical specifications.