Samsung smartphone obsessed site SamMobile reports that the Samsung Galaxy S4 Zoom, Galaxy S4 mini and Galaxy S4 Activ are all due this summer. None of these three new versions of the Galaxy S4 are officially announced as yet but they appeared upon a release list which includes the Galaxy Mega 5.8 and Galaxy Mega 6.3 which were officially announced following a similar SamMobile leak.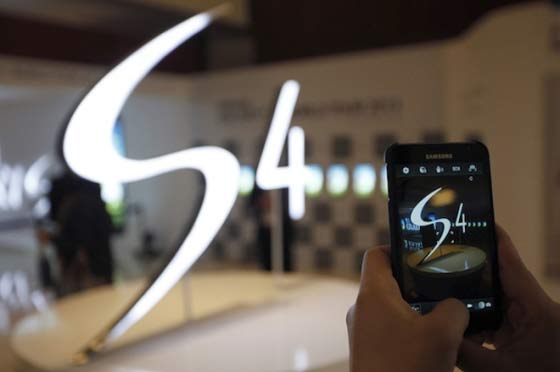 The names of the three as yet unannounced Samsung Galaxy S4 variants reveal quite a bit about what you should expect from them but we also have further details from other leaks and their appearance in benchmarks and certification documents.
Samsung Galaxy S4 Zoom – with 10x optical zoom
This smartphone is listed with the model number SMC-C101 and its Bluetooth 4.0 certification reveals its mobile phone status. This device is thought to be a camera-centric S4 featuring a 16MP camera, using the same sensor as the S4 but also a 10x optical zoom facility. It will be a little bit more pocketable than the regular Galaxy S4 as it is equipped with a 4.3-inch qHD Super AMOLED display with a resolution of 540 x 960 pixels. Other features of the S4 Zoom are said to include a 1.6GHz dual-core processor, 8GB of storage, microSD card slot and Android 4.2.2 Jelly Bean with TouchWiz Nature UX 2.0.
Samsung Galaxy S4 mini
We had a leak including photos and specs for this device about a fortnight ago. As a reminder, the specs look very similar to the S4 Zoom above but with a regular camera component.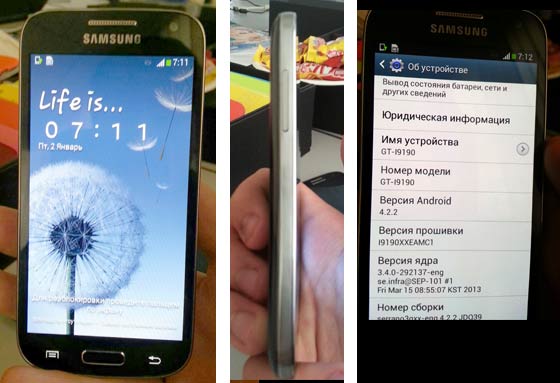 Galaxy S4 Activ or ATIV?
The Samsung Galaxy S4 Activ is the new upcoming model with the least known about it, except it will be available initially in metallic orange. Both Cnet and PCAdvisor say rumours they have heard suggest it to be a rugged version of the Galaxy S4 with a waterproof and dustproof casing. Confusingly the name clashes with Samsung's ATIV products which run Windows OSes – evidence of this easy confusion is in PCAdvisor's article which refers to this model as the Galaxy S4 "Ativ" - which would be a completely different beast.
Leaked Samsung release dates (dates may vary by region)
Samsung Galaxy Mega 5.8 (GT-I9152) in white – week of 13 May
Samsung Galaxy Mega 5.8 (GT-I9152) in black – week of 17 June
Samsung Galaxy Mega 6.3 (GT-I9200) in white – week of 20 May
Samsung Galaxy Mega 6.3 (GT-I9200) in black – week of 6 May
Samsung Galaxy S4 mini (GT-I9192) in white – week of 15 July
Samsung Galaxy S4 mini (GT-I9192) in black – week of 15 July
Samsung Galaxy S4 Zoom (SM-C1010) in white – week of 17 June
Samsung Galaxy S4 Zoom (SM-C1010) in black – week of 3 June
Samsung Galaxy S4 Ativ (GT-I9295) in metallic orange – week of 15 July