Not much is known about Amazon's smartphone - heck - news sites around the world only just learned of its existence, however, there's a very strong suggestion from sources that it is indeed coming.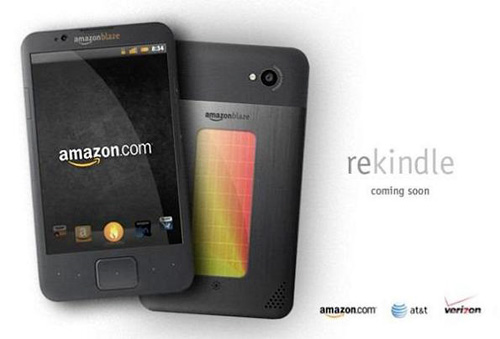 Kindle Phone Concept - credit caseitup
Amazon has comfortably inserted itself into the tablet market with considerable success and so, it makes sense that the firm would look to also enter the lucrative but admittedly saturated smartphone market, with a device of its own. Amazon already has a customised Android OS prepared - it's running on the company's Kindle Fires. There have been leaks with regards to the Kindle Fire 2 that suggest an updated Android 4.0 ICS core and so, it wouldn't be unreasonable to suggest that this may find its way onto such a smartphone.
Word is that this new smartphone, though unlikely to feature an immediate release, will be announced at Amazon's event tonight, however, nothing has been confirmed at this stage.