Confirmed by an unnamed Samsung representative to Reuters, rumours that the GALAXY Note II will be revealed this month have been affirmed, with the reveal to take place at a Samsung Mobile Unpacked event in Berlin, on the 29th, just two days before the IFA electronics show.
This increases the likelihood that we'll be seeing the GALAXY Note 10.1 at a much sooner event, confirmed by Samsung, on the 15th, though, potentially, the firm may have more goodies than just the Note series in-store this month.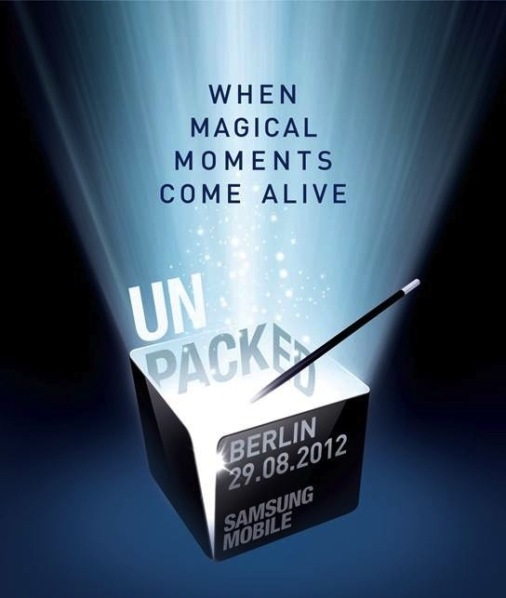 The GALAXY Note II has been rumoured to feature a larger 5.5in display, up from 5.3in, whilst actually being smaller than its predecessor, thanks to a reduced bezel. Other indications are that the device will feature an overclocked Exynos 4 quad-core CPU, though, we'd personally quite like to see the Exynos 5 rear its head, as details of the USB 3.0-enabled chip have been circulating since the start of the year.
Samsung now has a crown to defend in the smartphone market, we wonder what other interesting new features may find their way into the GALAXY Note II, in an effort to help the firm maintain its title.