It's the first time a Samsung executive has officially gone on record about the upcoming GALAXY S III smartphone and, not only did the the president of Samsung China, Kim Young-ha, refer to the device as the S III but, also stated that though the release had originally been scheduled for May, the device could be launched earlier, in April.
We suspect this comment was in response to recent image leaks and consumer complaints over the late release of the device, which some have speculated was to be held later in London in an attempt to associate the device with the upcoming London 2012 Olympics.
Since our last post, renders of the GALAXY S III have been leaked, though this time with some serious doubt cast on the legitimacy of the images, not only because they feature an older version of Touch Wiz but also, there appears to be three bottom capacitive buttons, where on the S II, the physical home button is typically left blank.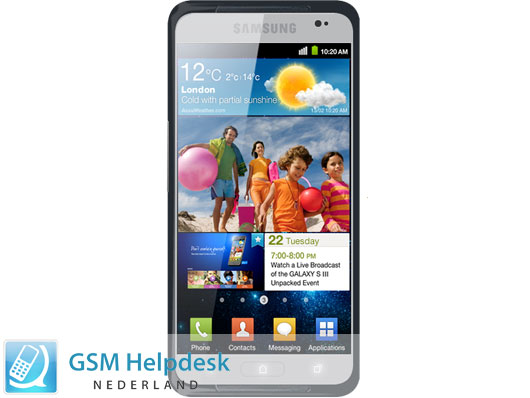 Device specifications are still widely debated, though with a strong indication that the device will feature the Exynos 4412 quad-core ARM Cortex-A9 processor. Despite lacking the modernisation of the Cortex-A15, the 4412 is now suggested to include the new ARM Mali-T604 MP4 GPU, which if true, would offer a significant graphical performance boost over the SII, bringing with it support for OpenCL 1.1, DirectX11 and Renderscript. It's also suggested the the SIII may be taller than the SII but could be as thin as 8mm, though, this writer is still of the opinion that with Android 4.0 and Google's recommendation for soft buttons, the height could have been maintained by removing the unnecessary physical/capacitive buttons.
Let's hope that the Samsung China president wasn't telling tales and that all our questions will be answered next month.