Hardware
The Xperia X8 is a small-ish smartphone with a three inch screen. Just to remind you: the norm is closer to four inches for higher-end devices these days. The case is entirely plastic, and my version was entirely pearl-white with a sort of metallic finish.
The entire back of the phone is removable to get to the battery, SIM slot etc, and SE provided a spare back that was a light silver colour.
The front of the phone features three silver hard keys for 'menu', 'home' and 'back' - no hard 'search' key, which is a very questionable decision in a Google phone. At the top there's the speaker, an LED indicator and a proximity sensor.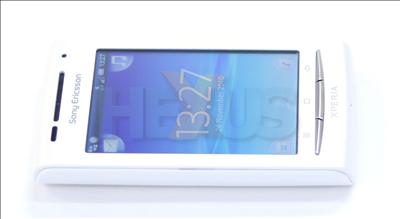 The sides are pretty unencumbered, with one side housing the volume and camera buttons, and the other empty. The top has an odd-looking 3.5mm headset connector, the on/off/sleep button and a covered MicroUSB port. The bottom has the Microphone, while the back features openings for the camera and speaker.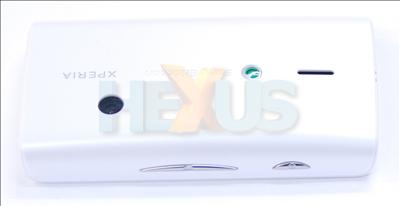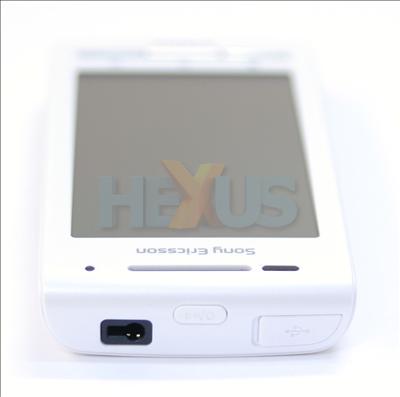 Overall the hardware feels a little bit cheap and, as my mate kindly pointed out when he saw it, looks a bit like a girl's phone.
I did have a couple of issues related to the hardware. The camera is quite rudimentary by today's standards, and the controls are not that intuitive. Also you can't seem to activate the camera via the hard button - you need to open the app.
But I was surprised that there didn't appear to be any social networking photo sharing functionality pre-installed on the phone. Having said that, once I'd downloaded TweetDeck from the market, and installed it, that was one of the choices among the sharing options.
The other issue concerned the screen. The clarity, etc were adequate, but I found the touchscreen responsiveness a bit hit and miss. It might sound fussy, but once you've had a good touchscreen experience, it's frustrating to go back to a flawed one.
The chip, I think, is a 600MHz Qualcomm MSM7227. This is a sub-Snapdragon chip and sometimes, for example in screen transitions or switching from landscape to portrait mode, the lack of grunt shows with some slow performance.
Published specs
Screen
- 320 x 480 pixels (HVGA)
- 3" capacitive touchscreen
Memory
- Phone memory 128MB*
- MicroSD support (up to 16 GB)
* Actual free memory may vary due to phone pre-configuration.
Networks
- GSM/GPRS/EDGE 850/900/1800/1900
- UMTS/HSPA 900/2100
- UMTS/HSPA 850/1900/2100
Available colours
- White - White/Dark Blue
Possible limited market availability.
Sizes
- 99.0 x 54.0 x 15.0 mm
- 3.9 x 2.1 x 0.6 inches
Weight
- 104.0 gr
- 3.7 oz