Conan has oiled up those pecks and is ready for action
The Conan brand is celebrating its 75th anniversary year in 2007 and the oily beefcake has stepped out of retirement, been down the gym, and is now flexing his bulging muscles once more for a no-holds barred, brutal and bloody display of masculinity in THQ's Conan the videogame.

I'm actually quite shocked. After playing the unimpressive Xbox 360 demo, I didn't expect much from the full game - just plenty of button-bashing - but this hack 'n slash melee-fest turns out to be a satisfying sexually charged romp and a step above your average hack 'n slash adventure.

With a deep and absorbing combat system, blood-thirsty animation - that will have any hot-blooded male roaring with perverse satisfaction - and, wait for it…naked ladies, it's a game that somehow manages to charm you with its wanton violence and sexual flavour.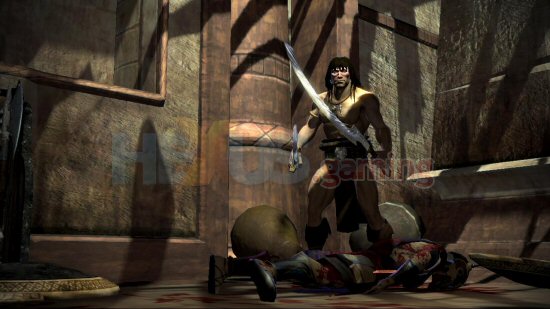 Click for larger image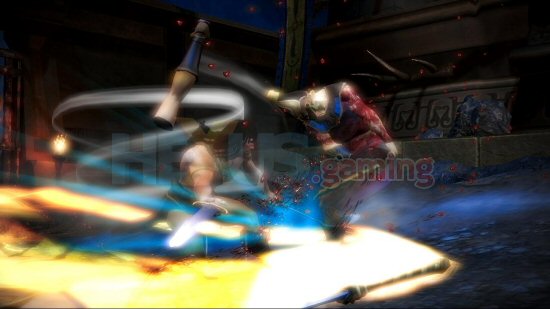 Click for larger image



In Conan you take the role of the Cimmerian Barbarian himself as you make your way across interactive environments, inspired by the books and the Conan world, solving some fairly simple puzzles, but essentially fighting your way through hordes of enemies and creatures before finally battling the tough end-of-level bosses.

The game carries an 18 rating in the UK because it doesn't hold back on the bloody-curdling animation and sheer disregard of life that the hulk-like Conan possesses. With Conan brandishing a range of razor-sharp blades, the game focuses on heavy melee combat, with axes and swords being the weapons of choice. The small, medium and large array of cut-throat blades, coupled with Conan's sheer strength have the ability to decapitate an enemy, slice their arms clean off or even rip their hearts straight from their chests.

Now that's what I'm talking about…