Grrr, I'm a Tiger...
It's approximately this time every year that we get inundated with numerous sports' titles from Electronic Arts, with the likes of Madden, NHL, FIFA, NBA Live and Tiger Woods all vying for our cash.

It's also around this time that we at HEXUS.gaming often need to check back on our previous reviews and try and cast our minds back to what our impressions were of these titles this time last year and how this year's version has changed and improved.

The fact is that most of these titles change only slightly from year to year, with a few new modes and additions here and there and a few enhancements in the graphics and animation department. But, more often that not, the core gameplay remains very similar. Now, I'm not having a go here, because if a game works and sells well, there's obviously no need to change it. But, when Tiger Woods PGA Tour 08 dropped onto my desk this year, I couldn't really visualise where EA could have possibly improved on last year's game; aside from possibly getting rid of some of the clone-like crowd who clapped and cheered every time you took a shot, and possibly ditching the drab tones of golfing commentators, David Feherty and Gary McCord.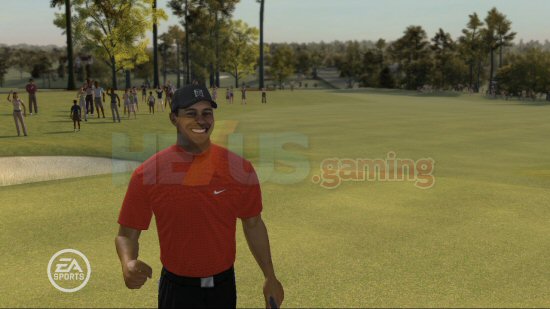 Click for larger image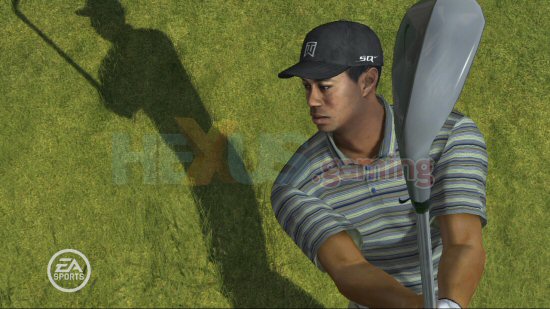 Click for larger image



Now, in Tiger Woods 07 we were offered double the amount of courses, including the introduction of St Andrews and The Prince Course in Hawaii, new training challenges, a few more interesting game modes and the customary extension to the roster of golfers on offer. So, what can EA possibly do to improve Tiger Wood's this year?

The HEXUS.gaming editor, Nick was fairly critical of the PC version , though he did still state it was a good game of golf. I don't think I'll be as critical as Nick during this Xbox 360 review, because this version does seem to boast a number of features not seen in the PC version and a patch seems to have fixed one of the big problems that I was going to really moan about. Besides, I'll be looking at Tiger Wood's 08 on the Xbox 360 from a slightly different angle to Nick because:

1) I've only ever played one Tiger Wood's game previously,Tiger Woods 07.
2) I have limited experience of playing golf in real-life.
3) I don't like golf, it bores me.

It doesn't bode well does it? Let's take a look…