The fact it's free should be a clue as to the quality
I like free stuff. Buy one get one free. Free weekend phone calls. A free foot massage with every hour spent with Kimi, the Thai 'massage' therapist. Of course, you have to spend something in the first place to get the free stuff, but then again, doesn't that add a value to the thing you're getting free?

How about truly free stuff? That's a bit harder to come by. You know, stuff that doesn't have a hidden cost attached to it. Is that as good value? A free sample at the cheese counter in Waitrose might coerce me into buying that cheese. Or a free test drive in a Lotus Elise might make me buy one of those, in British Racing Green, of course. So there's value in honestly free stuff, if only to make you buy something later.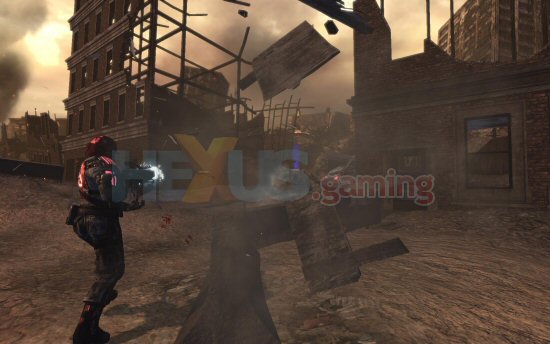 Click for larger image



So what about stuff that a) is truly free and b) doesn't make you buy stuff later? Well, from the context of a games site, I'd be talking about the mass of free stuff to play from the web. For most of us this'd be those flash games sites that offer up everything from dull as dishwater racing games to full on MMOs. And all for free. And, because they're free, we don't mind if they're a bit 'not very good' as we've not lost out on anything.

And this is where Warmonger from NetDevil, breaks the mould. It's a 437Mb download for a game that is so poor that I'm actually resenting using my time downloading it, even though I was off doing something else at the time. I've been asked to look at Warmonger as it's supposed to be a showcase game for the Ageia PhysX card but I have to say that if this is the best that Ageia can muster for a showcase perhaps they would've been better off not bothering.