Xbox One SmartGlass has now been released for Android, iOS, Windows Phone and Windows 8.X devices. The Xbox One is launched in the UK and 12 other countries at midnight on Thursday so it's good to see this second screen companion app available for all major mobile devices in advance of that event.
The Windows Phone 8 app arrived on that platform's download store yesterday with Microsoft promising the iOS and Android versions, somewhat nebulously, in the "holiday" season. So it will be good news for iOS and Android (ICS or newer) device owners that these apps are ready for download at the time of writing too (click links in the introductory paragraph, above).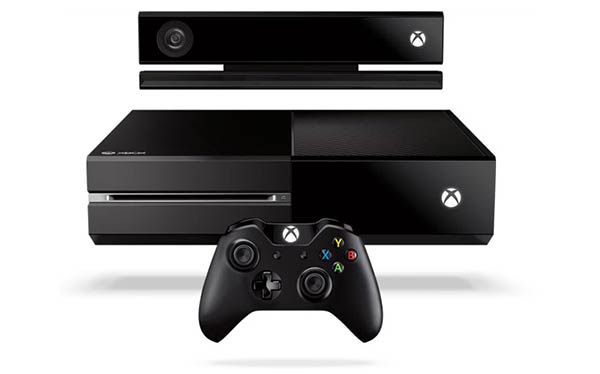 A lot of the Xbox One SmartGlass app functionality was there in the Xbox 360 equivalent; tasks such as remote controlling your console menus, using the touchscreen keyboard for messaging and launching apps and game.
However the new SmartGlass app doesn't stop there, it contains enhancements and extra functionality. For instance split screen multi-tasking or snapping can be controlled via your second screen and gamers will be able to browse recorded gameplay via SmartGlass both at home and on the go. The full spec highlights of the new app are below:
In the living room:
- Navigate your Xbox One console using your device's keyboard and touch
- Control your media and set top box with the SmartGlass remote control
- Browse the web on your TV using your mobile device
- Enhance what you are watching or playing with SmartGlass companions
- Increase performance with faster connections and reliability
In the living room and on the go:
- Search, browse, and pin content to play on your Xbox One console
- Track achievements, get game help, message friends, and watch game DVR clips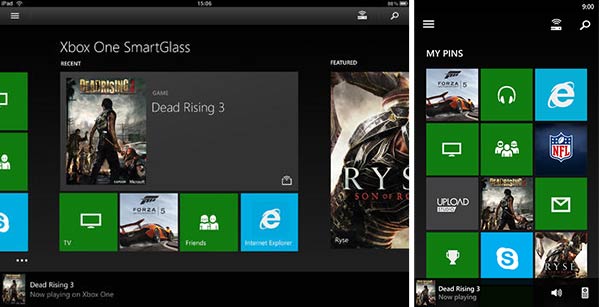 iOS tablet and Windows Phone Xbox One SmartGlass screenshots
Another plus point about the latest SmartGlass app is that it cuts the communication latency time so feels much more responsive in use. Apparently it uses a 3.5X faster connection than the Xbox 360 version of the app. If you download the app now you will already be able to see DVR clips from gamers who have had earlier access to Microsoft's new console. The Verge reports that most games have HD video clips available for SmartGlass users to have a gander of right now.