The female of the species is more deadlier than the male


Currently pencilled in for a Quarter 4 release date on PC, Spore could be the most ambitious game yet. At E3 last year it won the 'Overall best game' award, the audience were impressed by the visionary appetite of creator, Will Wright.

At E3 Will told us that, "Players begin by controlling a mere single-cell organism, steering it through the hostile primordial ooze. A character editor allows players to add a spike or stump to their creature and let it mate so that it can evolve. After a few generations, the organism is multicellular, and the game plays like an early 3-D action title. Then the evolving creature steps on land and stars in a colorful game of survival of the fittest. Players control the species and then, as civilization develops, the game turns into a simplified "SimCity." Eventually comes a phase that mirrors the strategy of the society-building game "Civilization," followed by the discovery of UFOs, which allows the exploration, colonization or destruction of worlds in a view that zooms out to ultimately include an entire universe. If that's not ambitious enough, the creatures and worlds created within one copy of "Spore" will be transmitted to an online database that will disseminate them to the universes of players around the world."

An interesting, unique and fantastic twist on the likes of Civilization should see Spore being one of the most talked about games of 2006.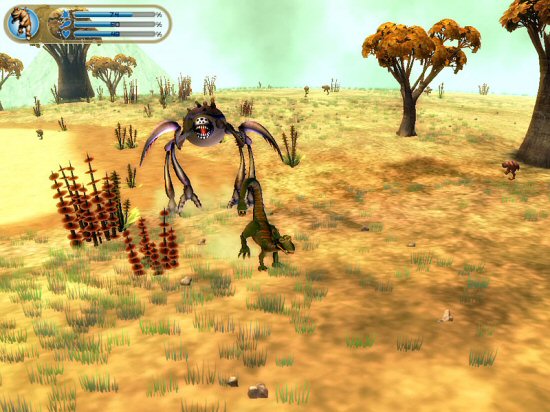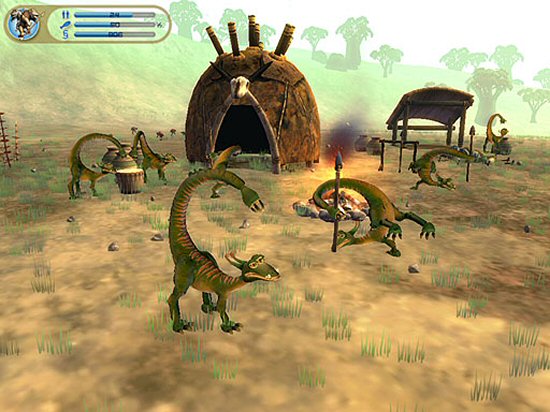 According to Microsoft CEO Steve Ballmer Spore may also appear on the Xbox 360. For further game information,screenshots and video visit Spore HQ. In the meantime check out more screenshots on the next page.