More Naruto: Ultimate Ninja Storm info and screenshots
Allowing players to further immerse themselves in the world of Naruto, Naruto: Ultimate Ninja Storm introduces all-new free-roaming exploration across the Hidden Leaf Village and the Forest of Death. Players can search every inch of these iconic environments to take on 100 unique missions, collect valuable scrolls and interact with additional characters from the Naruto animated series. Injecting additional variety to the game's head-to head combat, these missions include races, special deliveries and large-scale battles against massive opponents.

Namco say that by taking advantage of an original next-generation graphics engine, Naruto: Ultimate Ninja Storm will boast fluid animation, incredible visual detail and an advanced facial expression system, with high-definition graphics on the PS3 that surpass traditional hand-drawn animation. Replicating the same environments, characters and effects as the hit animated series, this new technology allows gamers to become a part of the world of Naruto like never before.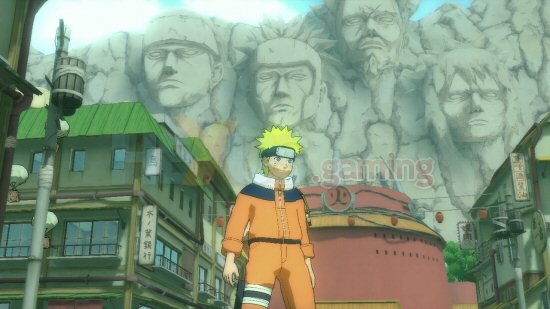 Click for larger image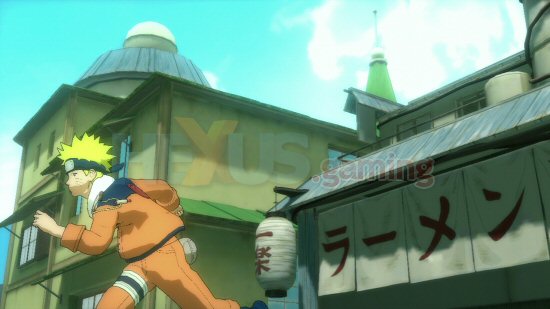 Click for larger image