Time to pwn those Xbox 360 owners...
Capcom have announced plans to issue a downloadable playable demo of the PC version of Lost Planet: Extreme Condition, which will be available simultaneously worldwide on May 15. While the game has already shipped more than one million units worldwide on the Xbox 360 this PC version features PC-specific enhancements.

According to the press release, the PC version will feature enhanced graphics and effects to optimize the realistic presentation and explosive action in the game, including better shadows and more detailed textures, as well as higher monitor resolutions. In addition, the game will support multiplayer modes for up to 16 players online via the internet as well as LAN connections.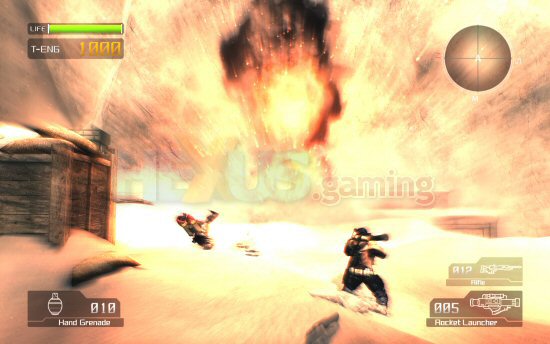 Click for larger image



Setting up or joining multiplayer games has been made easier thanks to an improved lobby system for PC gamers. Players will also have the option to play either using a mouse and keyboard or a gamepad controller. Lost Planet for PC will run under Windows XP (supporting DirectX 9) and Windows Vista (supporting both DirectX 9 and DirectX 10.) The DirectX 10 version will utilize the advanced features of Shader model 4.0 and Geometry Shader only available with DirectX 10. Lost Planet will also carry the Games for Windows branding, offering a better gaming experience with easy installation, reliability and safety features, and support for the Xbox 360 controller for Windows.

Check back soon for more on Lost Planet: Extreme Condition.

Lost Planet for PC is rated T for Teen by the Entertainment Software Ratings Board (ESRB) and will be available in June for a suggested retail price of $39.95.