It's football... but with knives!


For all of you who just can't get enough of the football, how about some online footy, Counter Strike stylee?

The HEXUS CS Clan have uploaded the Counter Strike Source Soccer mod onto the HEXUS CS server, so now you can stop moaning about Crouch, get over Rooney's foot and get in there and knife the opposition whilst trying to slot one into the onion bag.

CS Soccer isn't like a normal CS Source map, the aim of the game isn't to kill all the CTs or plant the bomb, all that matters is the goals. Of course, this being a football match, you don't get any weapons… but being a Counter Strike mod, you do still get a knife, 'cos we all know you run faster with a knife!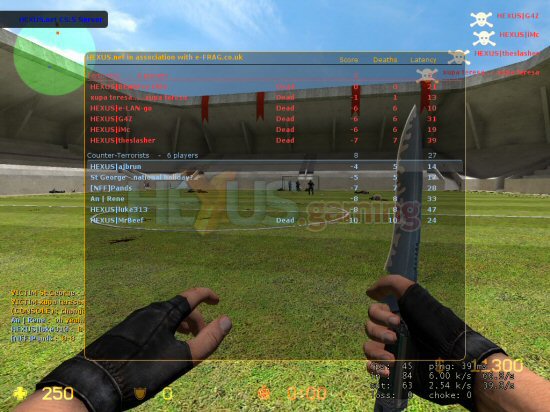 Click for larger image



It's a five aside match of Terrorists versus Counter Terrorists and, just so the game doesn't degenerate into a fouling bloodbath with knives flying everywhere, everyone has 250 health which regenerates quickly should you get hacked by an opposing player. You use your knife to move the ball around the park, hopefully sticking it in the net at the other end…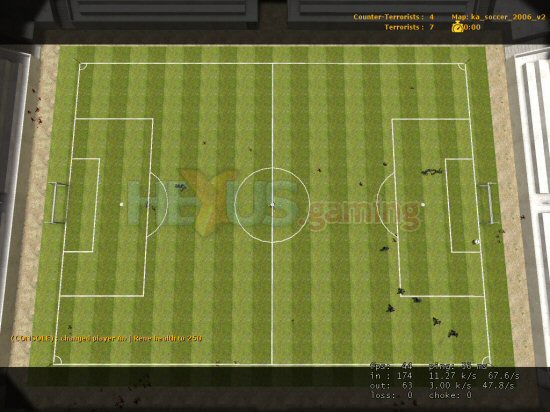 Click for larger image



If you fancy having a crack at CS Soccer, which is a great laugh and something easy to pass the time all you have to do is download the map and a few files from http://csclan.hexus.net/map.zip and unzip them into Steam\SteamApps\YOURNAME\counter-strike source\cstrike\maps.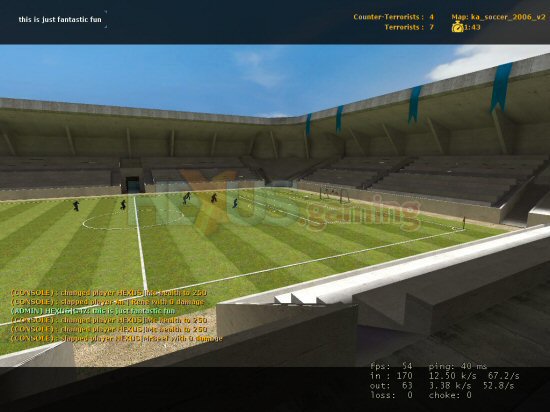 Click for larger image



The HEXUS team are ready and waiting to take on all-comers, so indulge yourself in a bit of pre-match 'banter' on the HEXUS CS clan IRC channel at #hexus.cs on quakenet before joining the game with the details below:

Map name: ka_soccer_2006_v2

HEXUS CS server IP: play.hexus.net:27025 (Clinking this link will open Steam and connect you to the server)

The best thing to do is to head over to the HEXUS CS Clan IRC channel first and see who's up for a game, then once you're all organized, hop into the game.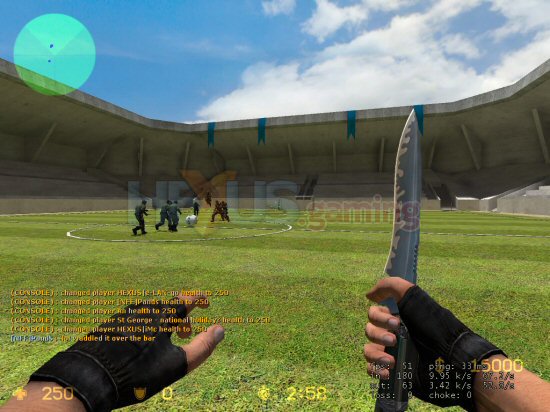 Click for larger image



Oh, and if you fancy some proper smack talking, send a PM to ajbrun asking for the password to the HEXUS CS Teamspeak server… Brazillian commentators who shout "Goooooooooooooaaaaaaal!" are more than welcome…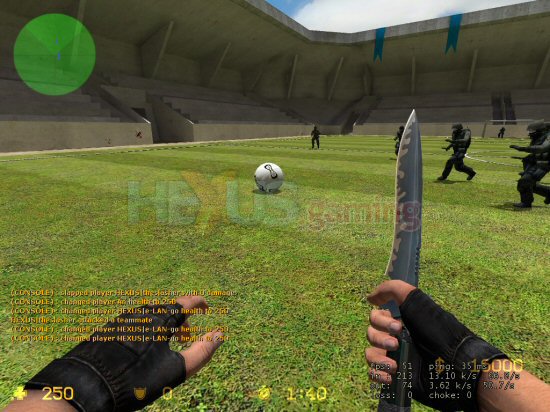 Click for larger image



And finally, if you have any problems, drop a line in the HEXUS CS Clan Forum where our HEXUS CS Clan members will be more than happy to help!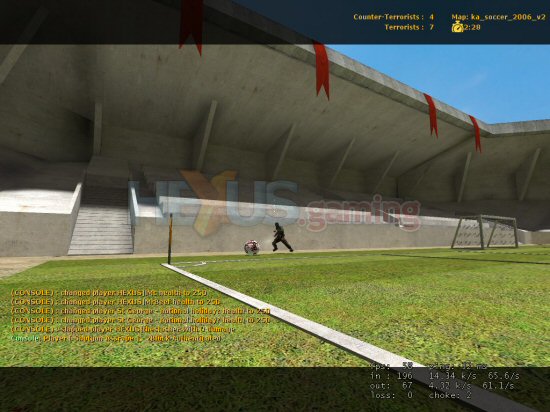 Click for larger image