World of Tanks, the free-to-play tank combat MMO game, now has more than 40 million registered users worldwide. This registered user figure has doubled within six months according to the game makers. The creators, Wargaming.net, also claim that the game has set a world record for the amount of concurrent players in a game; on one server in Russia over 500,000 combatants played.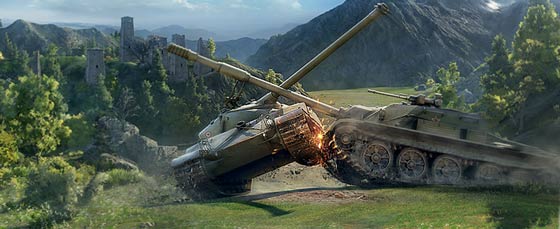 Welcoming the milestone of 40 million registered users Wargaming.net generously thanked its user base; "These staggering numbers could not have been reached without your constant support and dedication to the game. We at Wargaming are very proud to have such loyal fans and want to take this opportunity to thank each and every one of our players for making World of Tanks such a success!" The Belarus based company has really struck gold with its first game title which, following a positive critical reception, has snowballed in popularity.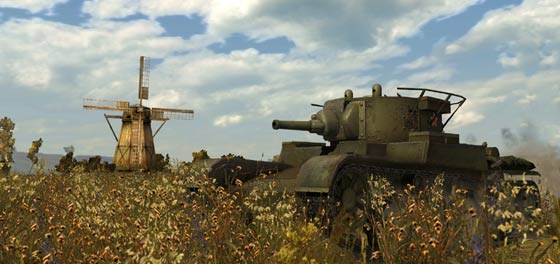 World of Tanks is an extremely popular MMO war game focussing on player vs player combat, each player controlling an armoured vehicle, of which there are more than 140 to choose. The game is free-to-play but Wargaming.net makes money from micropayments for certain game extras, using the in-game currency which can be bought for real cash.
Version 8 update to physics and eye candy
The game has just been updated to version 8.0 which Wargaming calls "the most anticipated World of Tanks update so far!" That is, since the game's launch in August 2010. The update adds a new physics system which promises to realise your "dreams about jumping off cliffs and pushing enemies off bridges..." In addition there is a new rendering and lighting system making everything more visually appealing. New tanks have also been introduced for free and freemium users. Here are the version 8 release notes.
Wargaming.net hopes the new update will help bring even more players to their successful game.