The Humble Bundlers have gathered together a selection of horror filled PC gaming titles as "It's totally almost Halloween, right?" With its usual triple tier structure, the new bundle offer allows you to pay what you want for a quartet of scary titles, beat the average to unlock a trio of further chilling games, with the top tier adding one more popular well regarded horror game to the head count. In all the Humble Spooky Horror Bundle is said to be worth as much as $143 but can be snaffled in full for $10 for the next fortnight.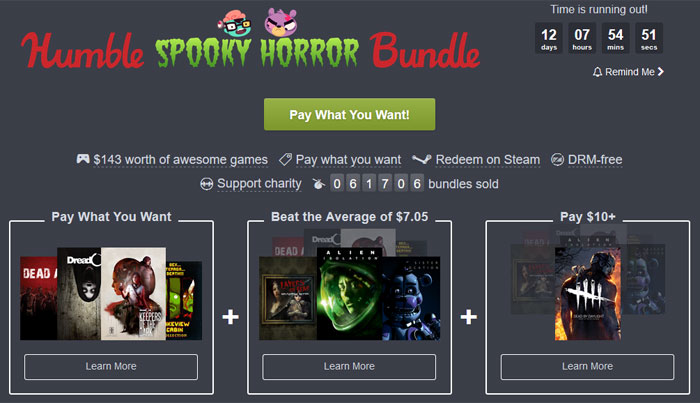 The entry level 'pay what you want' tier consists of four games, as follows; Dead Age, DreadOut, DreadOut: Keepers of The Dark and the Lakeview Cabin Collection. Three of these titles have 'very positive' reviews on Steam, and one 'mostly positive'. Remember, you have to pay $1.00 or more to qualify for Steam keys for the games.
Second tier 'beat the average' games include; Layers of Fear: Masterpiece Edition, Alien: Isolation and Five Nights at Freddy's: Sister Location. All the games have garnered 'very positive' reviews on Steam. At least this time I've heard of some of these titles, Alien: Isolation was in the HEXUS news headlines a number of times back in 2014. The developers worked closely with AMD in implementing features such as AMD Eyefinity technology, 4K UltraHD, AMD CrossFire multi-GPU technology, and a wide range of DirectX 11 effects tuned for the Graphics Core Next architecture. At the time of writing the average price paid is $7.05 (about £5.51).
Sitting alone, atop of the bundle with a $10 (about £7.81) entry price, is Dead by Daylight. This multiplayer (4vs1) horror game by Starlight Studios costs $19.99 / £14.99 on Steam at the moment and is quite well regarded. The 4x1 plays out like a ghoulish hide-and-seek where "one player takes on the role of the savage Killer, and the other four players play as Survivors, trying to escape the Killer and avoid being caught and killed," explain the summary notes. The procedurally generated environments change in every encounter to make the game trickier for both the hunter and the prey.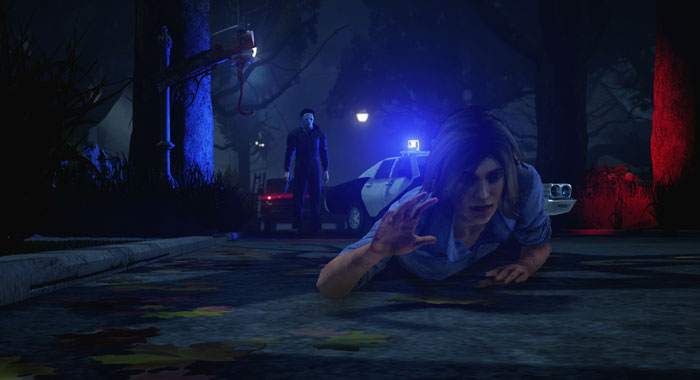 As usual, you can allocate your purchasing funds among the developers, a humble tip, and charities. The featured charity this time is the Able Gamers Foundation. You have just over 12 days left to decide whether to partake of this bundle.