Bethesda has launched the Wolfenstein: The New Order Panzerhund Edition for enthusiasts and collectors. This $100 collector's edition comes in a "vintage footlocker-style box," contains 11 classified documents, and 8-inch articulated Panzerhund statue, a velvet lined tray with an exclusive SteelBook with 14 full-colour weathered-looking postcards, a set of three high-quality embroidered patches, and a box containing custom moulded replica dog tags, looped and knotted on twine string. However it doesn't include a copy of the game.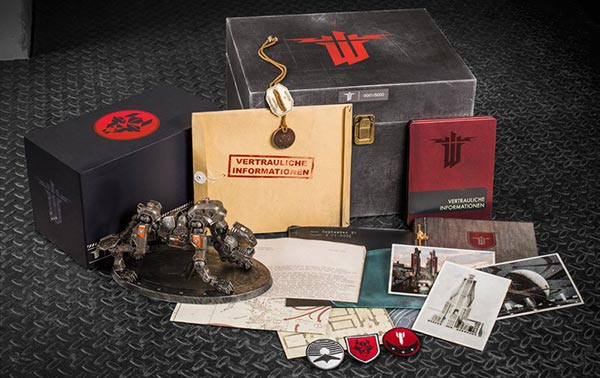 Actually Bethesda has recently updated its store listing, with bold text at the end of the description, to emphasise that no game is included. The software firm suggests that buyers should "Keep your pre-order at your favourite retailer and we'll send you these goodies separately—this way we can ship these boxes worldwide and you're not stuck waiting for your game to come along with an oversized, expensively shipped box". So this game-less collector's edition solves a problem for buyers…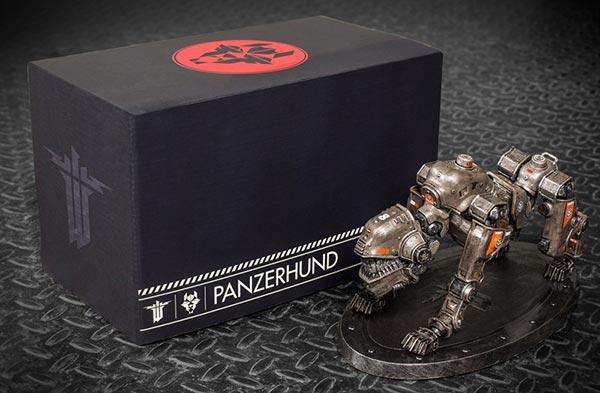 This individually numbered Wolfenstein: The New Order Panzerhund Edition box is a limited run of 5,000. A unique number will be stamped into the box above an "antiquated clasp". This box measures approximately 20 x 10.5 x 8.5 inches with contents as follows:
A classified folder affixed to the lid containing 11 classified documents (an assortment of maps, case files, and even an x-ray)
An 8-inch hand painted vinyl articulated Panzerhund statue with base
An exclusive SteelBook, and a set of 14 full-colour weathered-looking postcards bound in a display book, placed in a velvet tray
A set of three high-quality, embroidered patches
A box containing custom moulded replica dog tags on twine
No game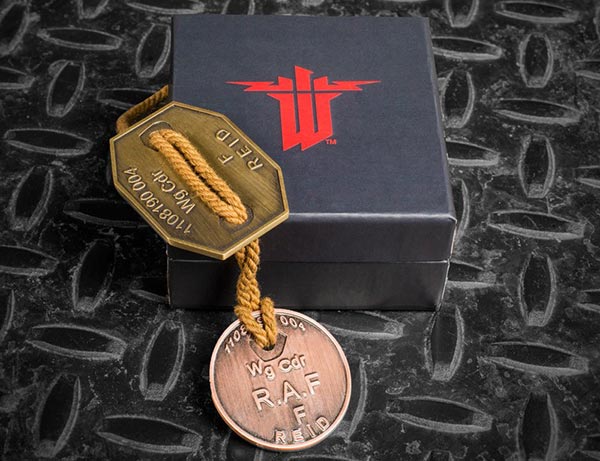 Both the game and this premium collector's edition bundle will launch globally on 20th May. Wolfenstein: The New Order is set to be released on PC, Xbox 360, Xbox One, PlayStation 3 and PlayStation 4. As a reminder, buying the game will give you access to an upcoming Doom beta program.
Just like Yoshi
A similar news story broke at the start of this month when Nintendo released the Yoshi's New Island 3DS XL console and Yoshi's New Island on the same date – as mutually exclusive products, i.e. the special edition Yoshi console didn't come with the simultaneously launched Yoshi games title (or of course, vice versa). It reminds me of a routine by US comic Steven Wright who said "I recently went to the hardware store and I bought some used paint... it was in a shape of a house. I also bought some batteries, but they weren't included. So I had to buy them again."