World Of Warcraft fans, or anyone else who fancies owning a slice of gaming history, can bid for the MMO's old server blades.

Blizzard has placed 347 server blades on auction on eBay with plans to donate all proceeds to St. Jude Children's Research Hospital.

Each blade comes nicely presented in its own special case with a plaque displaying the autographs of some of the people involved in making the record-breaking MMO.

"

Blizzard Entertainment is offering a series of special charity auctions featuring server hardware originally used during World of Warcraft's early days,

" reads the listing. "

We've since upgraded the game's infrastructure with the latest technology to offer an even better player experience, but these "honorably discharged" server blades are now unique collectors' pieces.

"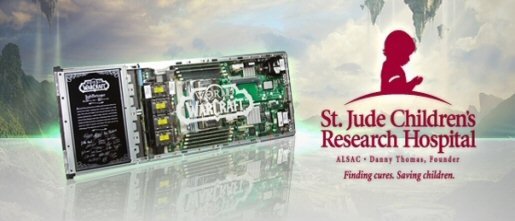 It looks like there's plenty of interest too, with the highest bid so far being $295. Blizzard has stamped a minimum price of $100 on all server blades.

Check out the official eBay listings for more details.