Having already achieved the third-best software launch in UK history, FIFA 12 continues to hold steady at the very top of the UK all-formats software chart.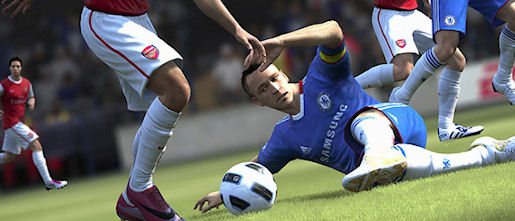 Newcomers Rage and Dark Souls make their entrance at spots No.2 and No.3.
Gears of War 3, F1 2011, Zumba Fitness, Dead Island and Deus Ex: Human Revolution all find themselves falling two places to make way for the new kids on the block.
LEGO Pirates of the Caribbean and Resistance 3 round off this week's top 10.
Here's the UK Interactive Entertainment Association's complete top ten for the week ending October 8th, 2011:
FIFA 12

Rage
Dark Souls
Gears of War 3
F1 2011
Zumba Fitness
Dead Island
Deus Ex: Human Revolution
Lego Pirates of the Caribbean
Resistance 3