Razer has announced two newly updated gaming headsets; the Razer Kraken Pro V2 3.5mm analogue, and Razer Kraken 7.1 V2 USB digital. They are both said to bring along "a comprehensive list of updates to the original design," to appeal to the ever increasing demand of eSports athletes and enthusiast gamers. Both the two new gaming headsets come with larger 50 mm custom-tuned drivers "for balance between in-game audio and team communications," and an aluminium unibody metal frame. Furthermore Razer has redesigned these headsets to offer better ergonomics meaning you can wear them longer without fatigue.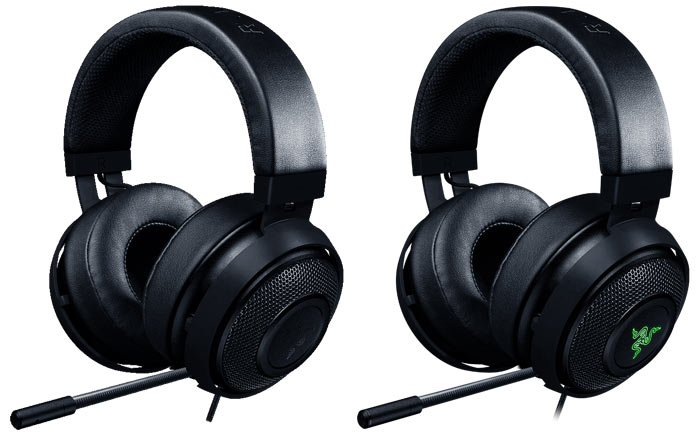 Razer Kraken Pro V2 3.5mm analogue (left), and Razer Kraken 7.1 V2 USB digital (right) with Chroma lighting
The new custom tuned 50mm drivers will deliver a wider sound frequency range, says Razer. If you opt for the Razer Kraken 7.1 V2 you will also benefit from the advanced 7.1 virtual surround sound engine which can help you sense sound sources in games – to scout out a sniper, for example.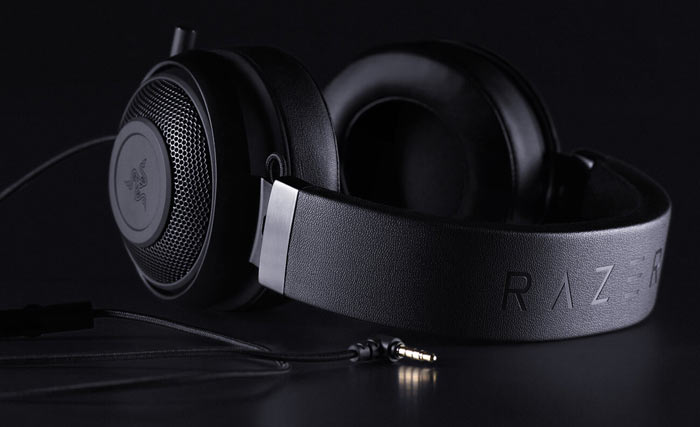 Both Razer Kraken Pro V2 and Kraken 7.1 V2 employ unidirectional recording pattern microphones. The microphones are positional and retractable, as you would expect. Exclusive to the Kraken 7.1 V2 is a switchable active noise-cancelling digital microphone, useful for noisy environments such as LAN events.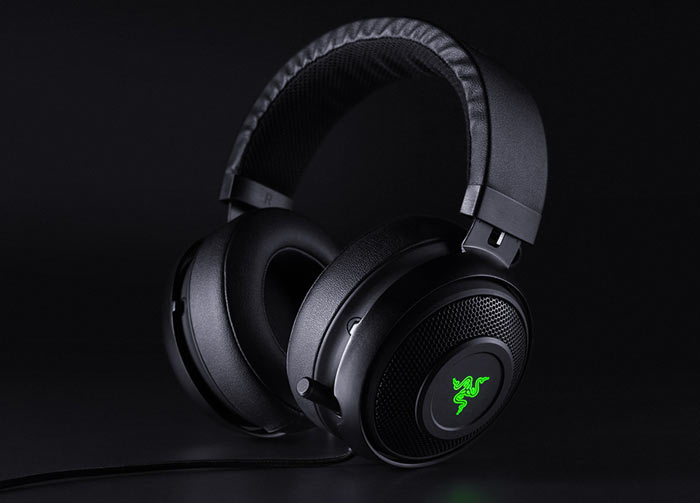 Razer says the new aluminium unibody frame construction is light, durable, and more flexible than other commonly used headset construction materials. The firm has undertaken various tests, submitting the new headsets to drops, bending, pressure, rough handling and more. On the topic of the physical headset design the headband should provide balanced comfortable weight distribution and reduced clamping force. Ear cushions are slightly softer, have been enlarged and are thus better at sound isolation. Razer supplies these headsets with two ear-cup designs; in circular and oval shapes. Glasses wearers will be pleased with the special inmold channels designed to accommodate their frames.
For pricing and availability, both new headsets will be available worldwide starting from next month. The Razer Kraken Pro V2 is up for pre-order now priced at USD79.99/EU89.99. The Razer Kraken 7.1 V2 isn't yet live for pre-orders but will be priced at USD99.99/EU109.99.