An Nvidia made hybrid 2-in-1 device has been revealed in a regulatory filing on the Global Certification Forum (GCF) website. The GCF validated the 'Shield Tablet' device's wireless and cellular connectivity. The organisation subsequently Tweeted about the filing telling followers that Nvidia is preparing what it describes as "a Notebook/Tablet from @nvidia".
Nvidia has spent quite a lot of time and effort in making the original Shield console with its specially crafted controller, which is good for Android titles and supposed to be good for playing your streamed PC games on. So the opinion of the guys at Engadget is that while separating the screen (tablet) and controller makes sense, there will definitely be a controller that attaches/detaches to carry on that functionality. The regulatory listing seems to suggest that the Shield Tablet will also have some kind of keyboard option for productivity.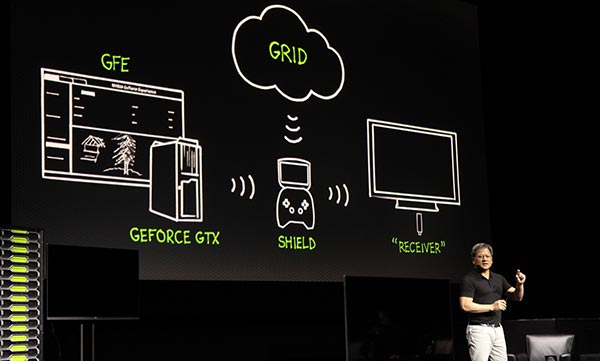 Swap that Shield handheld console for a powerful, adaptable hybrid tablet?
If the Shield Tablet is based around the Nvidia Mocha tablet, which surfaced in benchmarks during May, then it would have specs including the following:
Display: 2048×1536 pixels, 7.9-inch touchscreen
Processor: Tegra K1 at 2116MHz
RAM: 2GB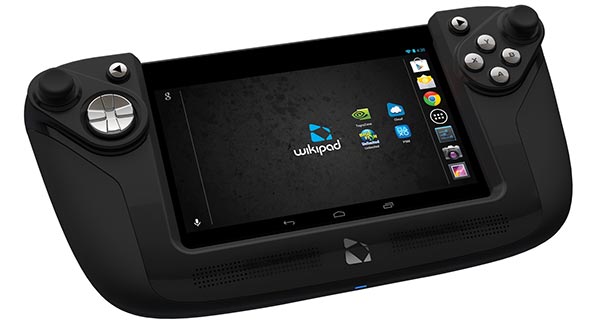 Perhaps Nvidia will go for a WikiPad style tablet controller grip
Does such a device sound like it will become more popular than the original Shield handheld? I think so. It's got a much bigger screen, almost 8-inches, like a lot of popular tablets around right now. The 'hybrid' functionality of a keyboard will make it useful for light office duties instead of using a laptop. Also a detachable but eminently functional game grip or pad will let you enjoy all the regular Shield console fun and games as and when you feel like it. Overall it does sound like an attractive proposition depending upon the all important price(s) of the main device and accessories.
Let's look forward to some official Nvidia info coming out about this device, to clear up this muddy view we have, in the coming weeks.