Pimp Your PC


PC and Console modification (modding) is an ever-increasing hobby. From geeks to technical engineers, modding appeals to a broad spectrum of people looking for an alternative pastime. Some people create modifications in order to cheat at a specific game, others to jazz up the look of their PC or console, and others to improve the performance of their units.

PC And Console modding comes in three different categories:

1) 'Hard Modding', where a mod chip is used to physically modify the system to gain access to the hard drive.

2) 'Soft Modding', where a software program is put onto a system to exploit glitches in the game save system to gain access to its harddrive. Overclocking could also be called 'soft modding' and this involves the overclocking of a graphics card using driver software to gain the performance of a more expensive model.

3) 'Case Modding', the modification of hardware for aesthetic reasons such as painting the outer shell.

There are stiff penalties in some countries for some types of modding. Video game console mod chips are only legal if they have been fitted specifically so that a person can play games purchased from another region. They are not allowed to be used for the illegal playing of copied video games. Modchips were first available for the Sony Playstation, although certain circumvention systems existed for the older Nintendo 64 and Gameboy consoles.

Modding is allowed and encouraged by some companies. A mod called 'Counter Strike' for Half-Life was brought out and sales spiralled. Many PC commercial games have a thriving modding scene so long as modders agree not to do anything that destroys the companies' business model.

The type of modding we are going to be looking at is 'Case Modding', a creative art form practised across the Globe. Case Modding is normally quite legal. There are many shops across the Internet who supply modding materials such as cases,window kits or tools. On a basic level this can involve re-painting a case or cutting a hole in a side panel and installing a clear window so that the components are visible from the outside. The more hardcore modders push the limits by, not only turning case building into an art form but by modifying the components, installing extra peripherals and adding cooling systems or fans.

Let's take a look at some of those achievements:

This modder inserted a side window ,had it sprayed at his local body shop, added on a hdd drive three 20mm cooler at the top for each case exhaust, one 16x dual layer dvd cdrw buner painted black,16x MSI dvdrom,ANTEC three fan hddcooler with hdd and case temp. and hand chromed power and reset buttons.He created the artwork in Photoshop and then hand-chromed base plate.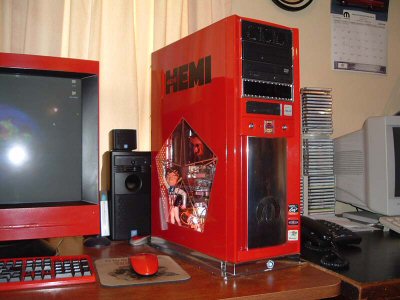 Click for larger image



This R2D2 mod was made out of a 45 gallon drum and barbecue grill amongst other things. This guy was insipred by the R2-D2 shaped Pepsi cooler.

Here is the list of components used in the making:

ABIT IC7-G
P4 3.2Ghz w/HT @ 3.71Ghz
2GB (4 x 512MB) of DDR400
120GB Hard drive
Radeon 9800XT 256MB
Creative 7.1 surround sound
Asetek Vapochill Phase Change cooling -38C

If you are interested in seeing exact details of how this work of genius was made check out this websitethat the creator, Ken Kirby used to showcase the progress of this work.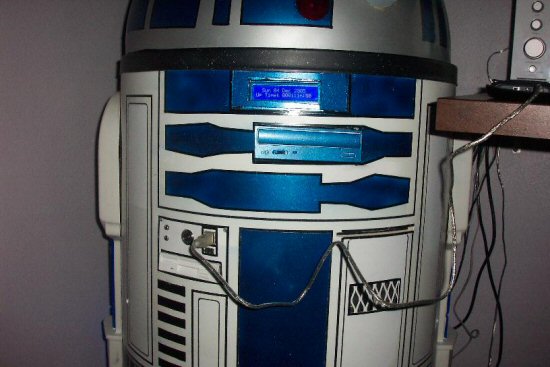 Click for larger image



This guy stripped down his Xbox and fitted the components of an Xbox into a classic 1979 Millennium falcon, complete with a 6 fan hyper-drive rear cooling system.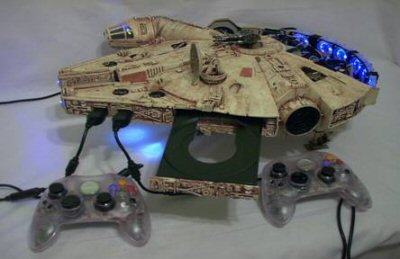 This 1977 Sandcrawler is a Nintendo Gamecube, a Nintendo 64 and an Atari 2600 combined in one. The features included in this splendid specimen of art and technology include cockpit mounted power switches, flip top concealed GC drive, 4 x side mounted GC controller ports and 2 x rear N64 ports. Atari Pad ports are right rear. Atari cartridge access is front top and N64 at rear. Another feature is the combined Cube/N64 VGA and power socket. The N64 expansion pack is located on the right underside between the tracks and custom paint weathering effects complete the classic Star Wars used look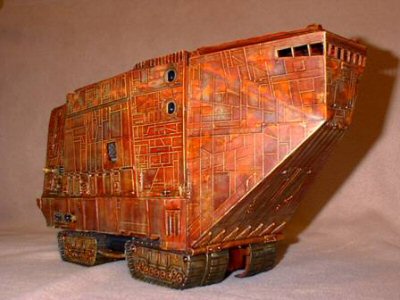 Sticking with the Star Wars theme this guy, David Barry created a scale model of a Star Wars TIE fighter with a computer in the cock pit! It also doubles up as a desk.Genius! The front chamber includes a FlexATX motherboard and an Athlon XP 1800+. David said, "The other components, including an 80GB hard drive, the power supply, and a CD ROM drive that pops out the bottom, are fitted into the rear chamber. The green laser canons on the front of the cockpit are the power-on and HDD activity LEDs. Power and reset buttons are built into a side panel. Red LEDs light up the interior of the case. A 12cm fan draws air out of both chambers."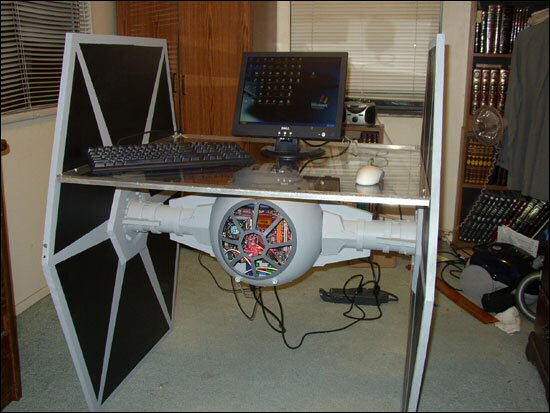 From QuakeCon in Dallas this Donkey Kong cabinet finsihed 3rd in the show. It had a fully functional screen for arcade games (MAME emulated), and could be hooked up to a normal monitor for regular PC games.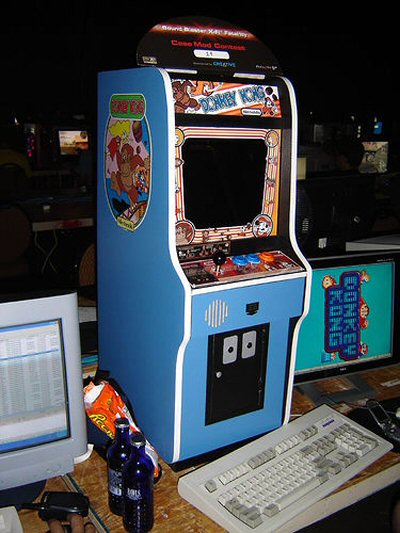 A Street Fighter inspired mod: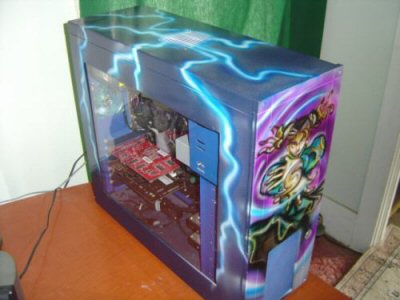 Modding doesn't always make sense. Why would someone want to remove a keyboard and replace it with a typewriter? Because they can!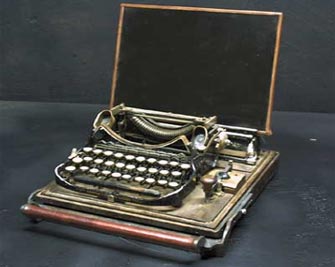 There are hundreds of fantastic designs out there. Whether you ever attempt to mod your own PC or console or not, you have to admire the time and skill that has been put into these masterpieces.Whilst researching case modding I've decided that I may give it a go myself.I'm sure I've got a tin of red paint lying around somewhere.

It doesn't have to be as complicated as these great designs, you can buy ready made kits to pimp your PC. Case Modding tutorials are available all over the Internet. Check out Hard OCP.com for a basic guide to starting out.