Not suitable for kids and verdict
One immediately noticeable fault in Beowulf is that of its 12A rating. With unsuspecting movie-goers leaping out of their seats in the very first scene, the distinct violence and sheer horror of Grendal leaves one with little other than disbelief. I'd assume it left the children in the theatre with little other than nightmares.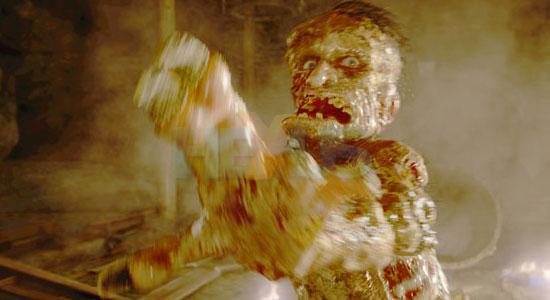 Furthermore, lead character Beowulf has an obsession of fighting monsters whilst completely nude. Though many imaginative obstacles were used to cover Beowulf's more sensitive areas, not a lot was left uncovered. Jolie too, as Grendel's mother, remained largely undressed and perhaps more surprisingly, largely without nipples.
Though the children may marvel at the eye popping visuals, be warned that this one isn't entirely for the faint hearted. It wouldn't indeed be a stretch of my imagination to say that there were even adults in the theatre who didn't find it completely comfortable.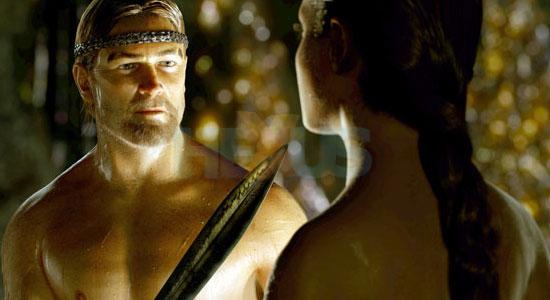 A feast for the eyes
Despite its faults, Beowulf is essentially a delight for the senses. With astonishing 3D effects, it may not stir the heart or mind but it will undoubtedly leave your eyes in a state of awe. With no other movie spectacle quite like it, it has to be recommended on that point alone. Beowulf represents the future of animated movies and if you enjoy a thrill ride as much as a trip to the theatre, this is one ride you'll want to catch.
Biowulf has a scheduled UK release date of November 16th 2007.
HEXUS Rating

HEXUS Right2Reply
HEXUS World Leading HEXUS Right2Reply initiative invites manufacturers, their representatives and vendors which supply HEXUS with products for evaluation, to comment on the articles that we publish. If they choose to respond, we publish their response verbatim.
HEXUS Rating explained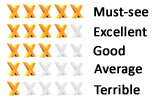 External Links