The news

Sony Ericsson is promising to turn its P990 smartphone into a worldwide TV receiver. More accurately, the company is planning to make available player software that will let owners of the P990 use it to receive TV broadcasts put out over the internet from their own Sony LocationFree Base Station at home.

Sony's LocationFree Base Station (£229) is a more expensive rival to Sling Media's Slingbox around-the-house video-distribution system and, like it, also lets you stream your own media over the internet - so you can view it on a PC away from home, too. Check out this HEXUS.lifestyle.headline for details.

The LocationFree player software will start to be bundled with the P990 on Memory Stick and also be available for download from the LocationFree support pages.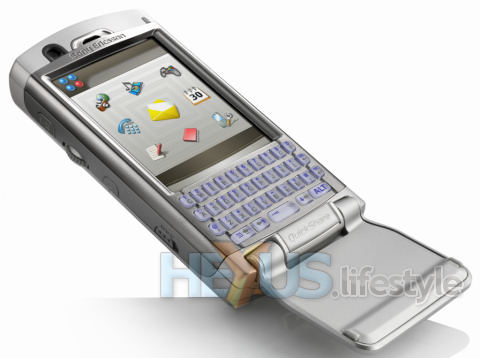 The P990 itself features a 2.8 inch touchscreen and UMTS/3G connectivity, including video calling, and is said to offer push email, high-bandwidth multi-media downloads and the ability to browse the internet with full HTML pages.

Check out Sony Ericsson's press release on page two then share your thoughts on LocationFree, Slingbox and TV over the net generally in this thread in the HEXUS.lifestyle.news forum.


HEXUS.links
HEXUS.community :: discussion thread about this article
HEXUS.lifestyle.headline :: LocationFree, Sony's Slingbox rival, hits UK at lower-than-expected premium
HEXUS.lifestyle.headline :: HD-ready model among three new Slingbox video-distribution devices
HEXUS.lifestyle.headline :: Revolutionary Slingbox video distribution system finally arrives in UK

External.links
Sony Ericsson - P990 home page
Sony Ericsson - home page
Sony UK - LocationFree home page
Sony - LocatonFree support
Sling Media - Slingbox UK home page
Sling Media - home page