Many of us are now enjoying five-megapixel cameras, fully-featured web browsers, Wi-Fi, touchscreens and 3D games on our mobile phones, but there will always be those who just want a bog-standard handset with easy-to-read green and red buttons.
If that sounds like you, look no further than Motorola's W180. The handset, pictured below, has been made available from The Carphone Warehouse at a dirt-cheap-defining price of £2.88.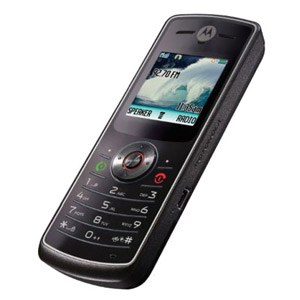 The feature list is admittedly slim, but you'll be able to talk, text, listen to FM radio and then talk and text some more. Picture messages are a no go, but talk time is an iPhone-beating 590 minutes. Keep it in standby and this phone's battery will keep chugging along for almost three walks.
It's looking like a no-brainer item for filling many a stocking, but there's a slight catch; it has to be purchased with £10 of talktime. Even then, it's about as cheap-and-cheerful as they come.