Having just got back from the Balearics yesterday it really does feel to my hands like winter is on the way. This was especially evident scraping ice off the car windscreen at Stansted airport car park at 2am. Even with the sun up and shining today in Blighty it is still rather cold. Thanko Japan has had the foresight to release a new USB Futon Mouse Pad warmer which caught my eye this morning via Akihabara News.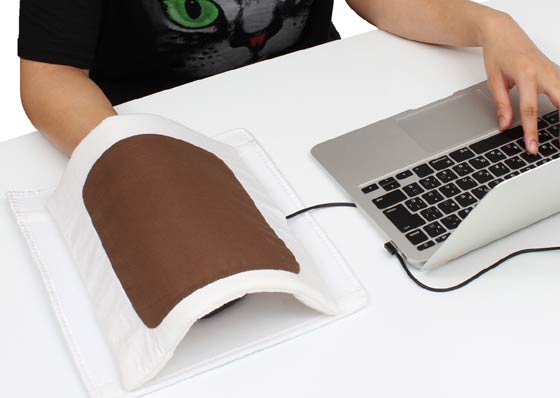 The new USB Futon Mouse Pad warmer is based upon the bedding design widely used in Japan from ancient times. This Thanko product is a three piece set consisting of pillow, mattress and quilt. The Futon has a built in USB heater which fits within the "quilt". The USB powered heater is removable for washing.
USB Futon Mouse Pad Warmer specs:
Size

275 x 255 x 38mm

Weight

115g

Power

Powered from USB port, temperature up to 50ºC

Interface

USB2.0

PLEASE NOTE

※ Since the temperature of the heater up to about 50 degrees, you should pay attention to skin burn.
※ When you remove the heater, please do remove it from the USB port, from the heat and cool thoroughly.

Price

¥1980 (about £15.50), available from November.
Thanko have cleverly designed the quilt set with a pillow which can be used as a wrist rest. Earlier USB hand warmer enclosures from the company such as the fish mouth USB mouse hand warmer and the cats head USB mouse hand warmer have lacked this ergonomic nicety. Please note that the heater can get rather hot at up to 50ºC, so take precautions as mentioned in the above features table.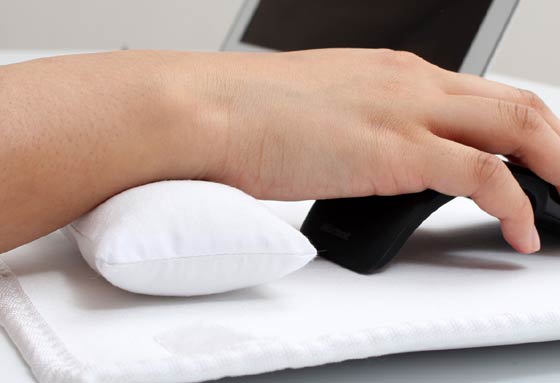 Thanko have a history of making what some people may call weird and wacky computer related products. If the new Futon Mouse Pad warmer isn't really for you perhaps one of the company's other USB warming offerings is, there are nearly 30 USB body part warming products listed on the Thanko site. (cooling stuff here, if you live south of the equator.)