When it rains...
When Michael Dell whipped out a 7in tablet at Orcacle's OpenWorld conference last week, he remained tight-lipped on pretty much all of the details - including the release date. Now, though, a company executive has told the Wall Street Journal that the device is going to launch in the next few weeks, as well as a few other juicy details.
Dell's President for Greater China, Amit Midha told the newspaper that the 7in Android tablet - believed to be codenamed Looking Glass - would "be launching very, very soon - within the next few weeks".
This isn't the end of the company's plans, though. Confirming previous rumours, Mr Midha explained that Dell would release "a whole slew" of devices over the next six to twelve months. This will include a 3in device as well as a larger, 10in tablet.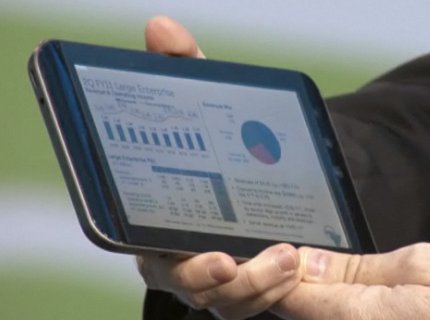 While the executive confirmed that the first slate to join the Streak would be running Android, he also hinted that some of the upcoming products would be built around Microsoft operating systems. However, he didn't go into specifics, meaning that he could have been referring to Windows 7, Windows Embedded or Windows Phone.
This may not be quite as official as information coming from the mouth - or pocket - of Michael Dell himself, but it seems likely that Midha's information is accurate. Even if the launch plans only apply to Greater China or the Asia-Pacific region, we can still expect to hear plenty more about the company's new devices in the next few weeks.